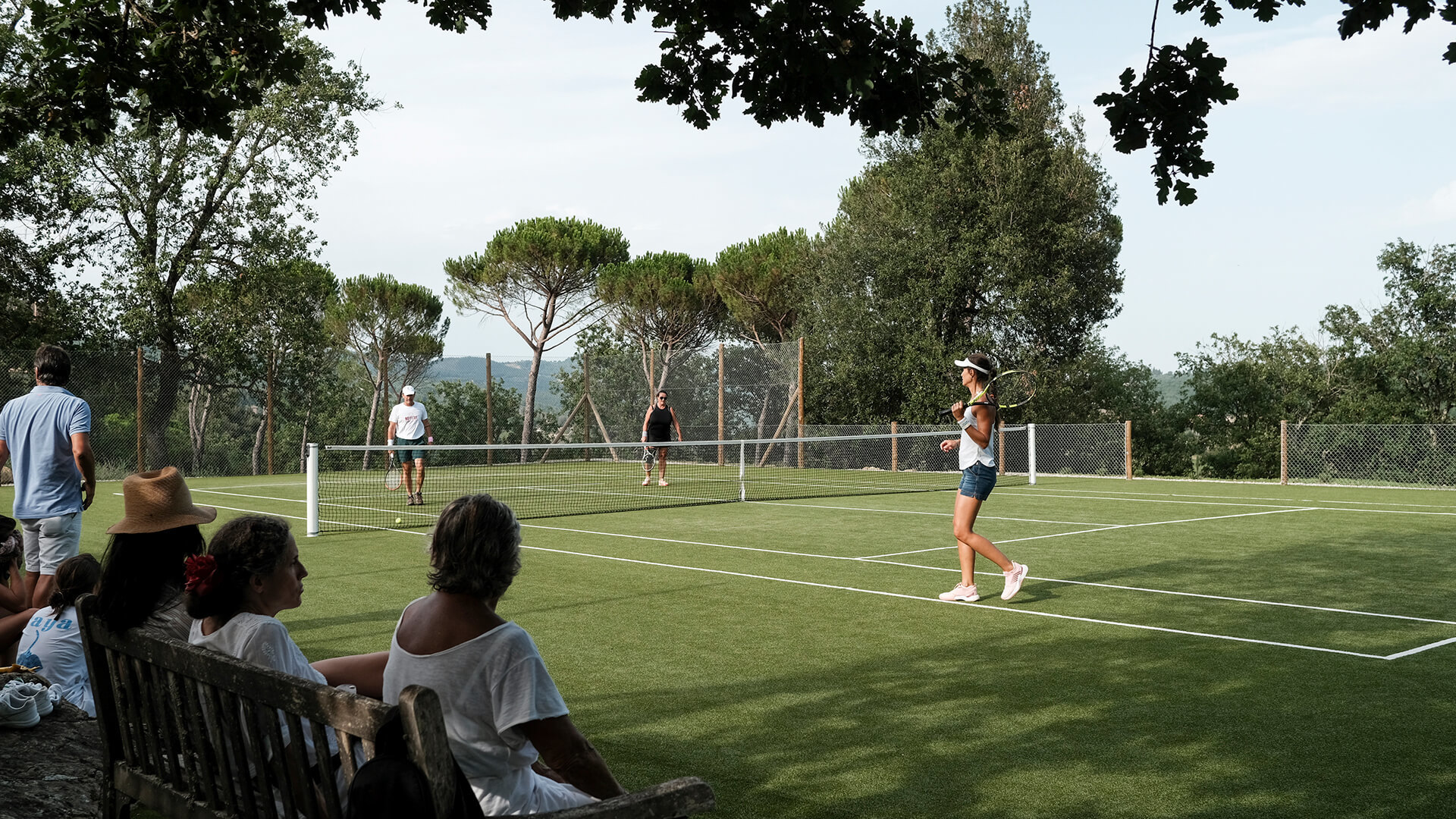 5th Reschio Inter-House Tennis Tournament
August 10, 2020 - Tennis Courts at Reschio
5th Inter-House Tennis Tournament at Reschio
August 10, 2020
Just as the knights of old did battle here, today the Reschians duel on our tennis courts - which were relocated and expanded last summer. And just as the crowds would cheer their champion at a joust, enthusiastic supporters gather here too (which might have something to do with the ample supply of refreshments in the Tennis Pavilion).
Since 2016, a highlight of the summer season has been the Reschio Inter-House Tennis Tournament.
In the spirit of the Palio, each household (be they owners or rental guests) from the Estate is invited to put forth its contenders - a doubles team, or even several. The competition grows fiercer every round, as they fight towards the final - where an antique silver trophy from renowned British jeweller Pragnell is presented by Conte Benedikt himself (except for in 2017 when his doubles team won it, following some very questionable umpiring).
Last year's tournament saw the greatest range we've had to date in ages, abilities, and profanities. From a plucky eight-year-old, to a highly-spirited octogenarian Nonna (who announced her entry to quite some surprise, having had several months of coaching in secret). There was high drama even in the group stage matches - and, in one case, after one of these matches (when a scampish Milanese gentleman, following an on-court disagreement with his doubles partner, pushed her, fully dressed for dinner, into their swimming pool). Perhaps the biggest upset though was two bounders from Britain losing their quarterfinal yet impudently progressing to the semis, due to an opponent twisting a knee - but only for them to be soundly thrashed.
A record-breaking crowd gathered on the rockery between the courts to watch the final - between the Milanese husband-and-wife combo (who had meanwhile made up), and a British father-son duo. Tempers frayed at times, some oaths were uttered - but the high quality of play took them to three sets (rather to the dismay of the increasingly impatient Austro-Hungarian commentator, who had been press-ganged onto the microphone). Not without some irony at this time of Britanno-European contretemps, victory finally went to the Brits, under the banner of the household Barco.
But 2020 is a brave new decade. Who will claim the cup this time? And who will be pushed into the swimming pool?
Save the dates of 10-14 August to witness the epic clash - and email [email protected] to submit your challenge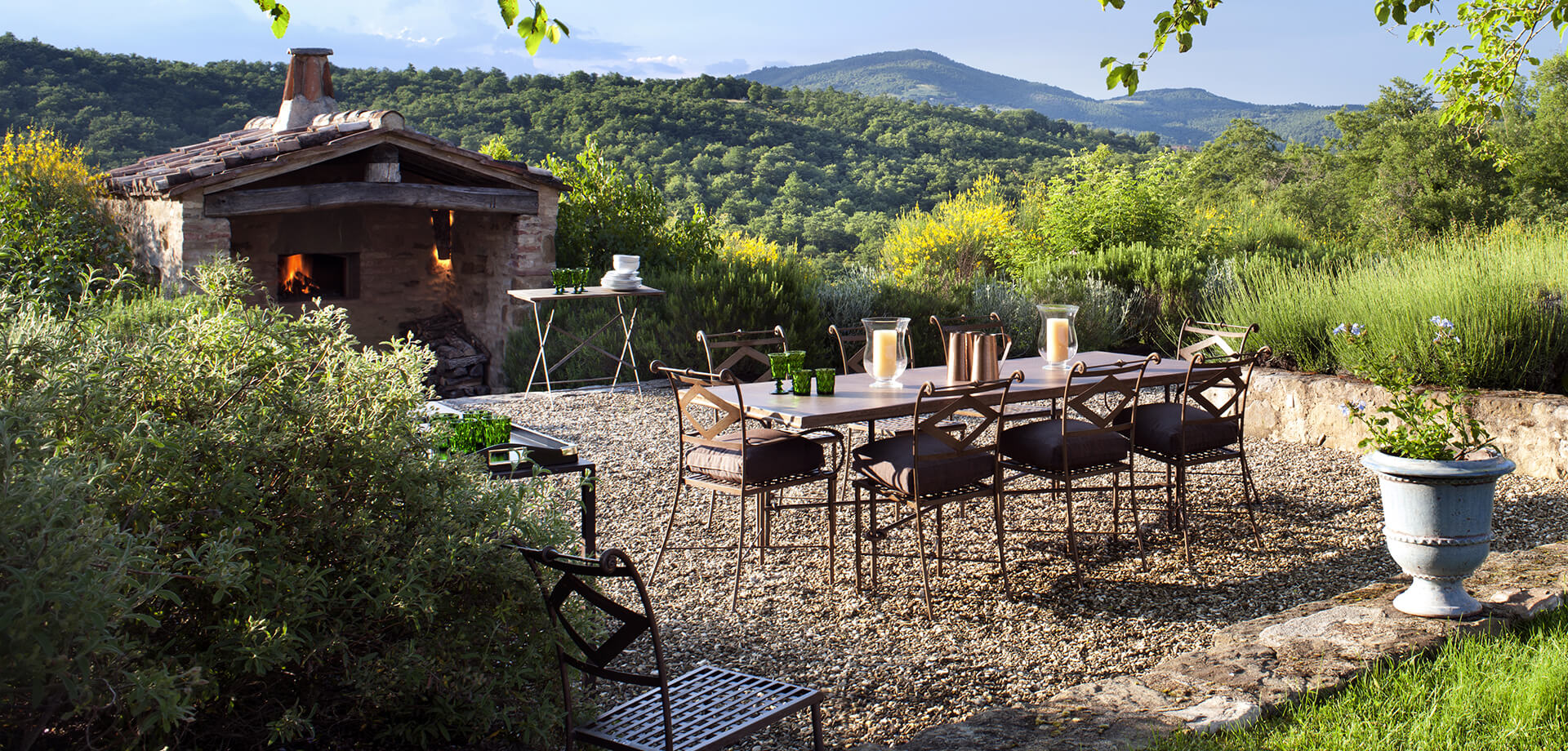 Stay at Reschio
Your opportunity to be in a magnificent house, where design, style and comfort are second to none