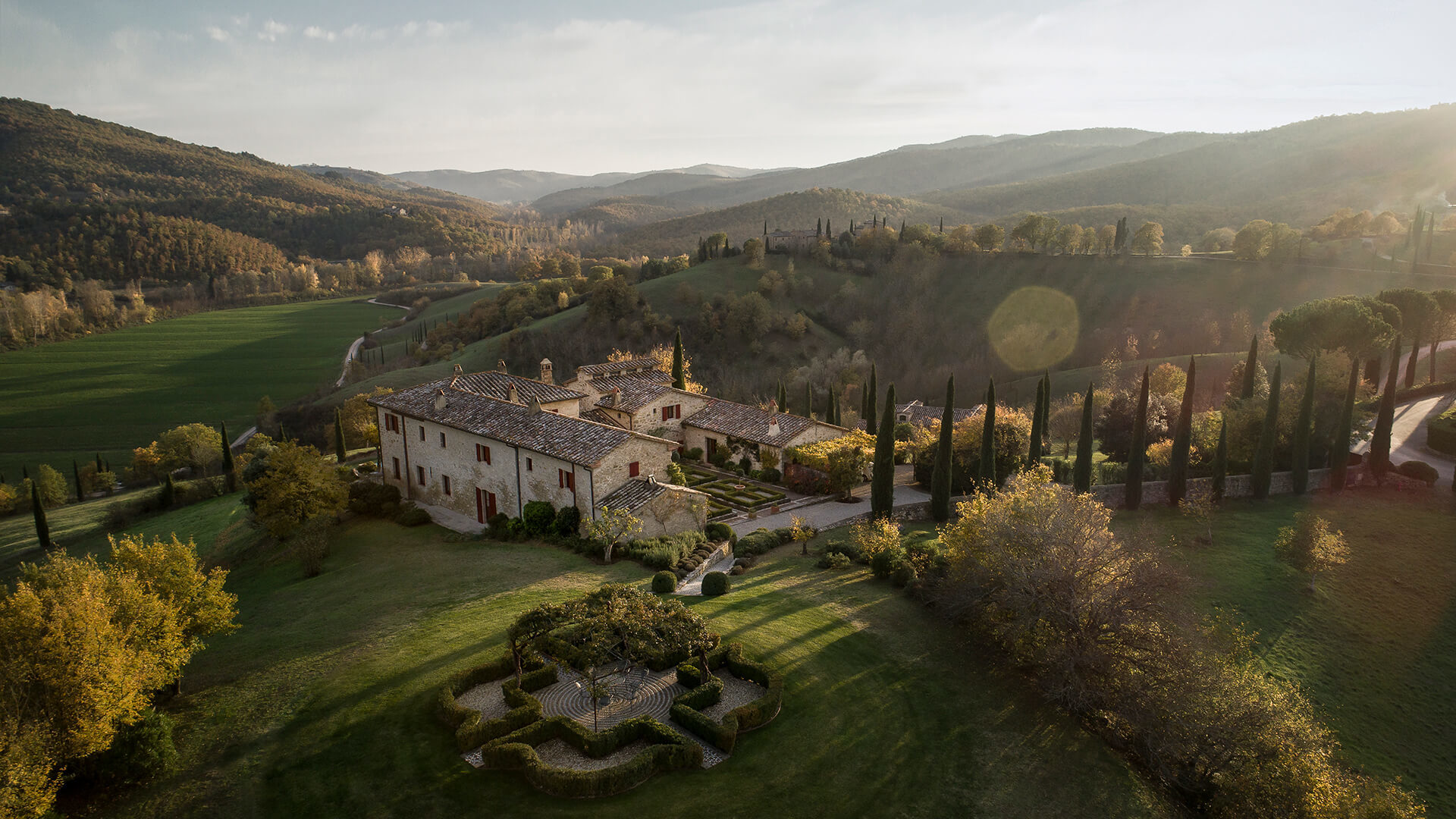 December 2021
Autumn In Our Cozy Houses
Reschio's landscape is a dream for painters and photographers throughout the year but especially during autumn when the light subtly changes. Occupying the hilltops, our houses become the real stars of the show at this time of year when they have the strongest impact on where they are, sitting within the views and offering awesome beauty with every glimpse.

With chilly mornings turning to blue sky warm days, there is much to do throughout the Estate. Walk through forests swirling with morning mists as the leaves crunch beneath your boots, ride out across meadows encountering wild life and savour the mellow tapestry of colours across the hills glowing in the early evening light. Return to your chosen house, with a roaring fire. Where better to relax with a favourite book or challenge friends to game of chess? Maybe choose to cook your favourite dishes in the large open kitchen, or better still have a chef prepare local specialities. The autumn harvests are plentiful with truffles, mushrooms, walnuts, forest fruits in abundance. Our Ristorante Alle Scuderie is a honeypot for guests and the Bar Centrale serves coffee or drinks all day long - it is a great place to drop in.

In fact, you will love being in our houses so much that you might just stay for Christmas too.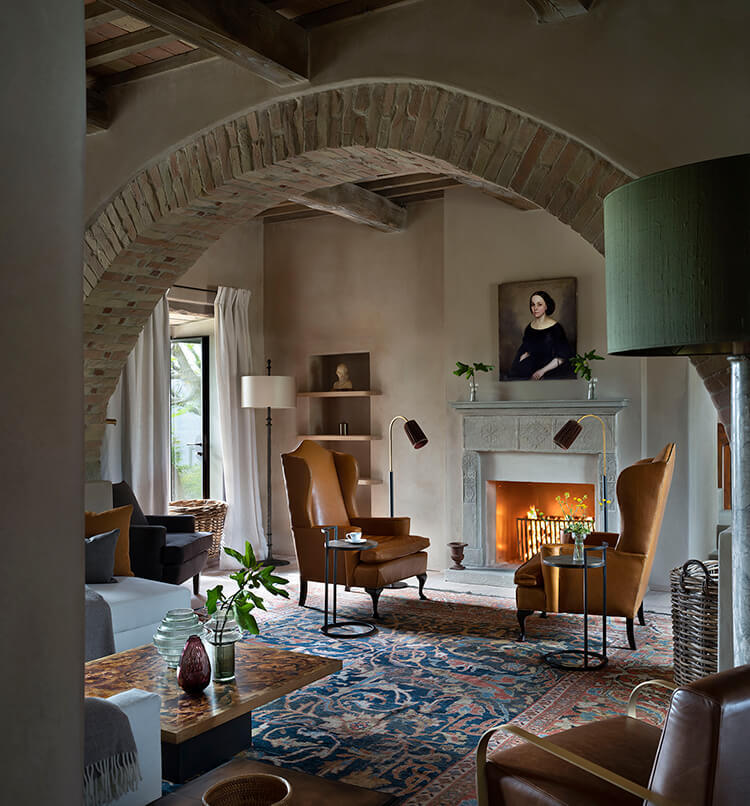 Things we love
Our monthly musings on the very best of Reschio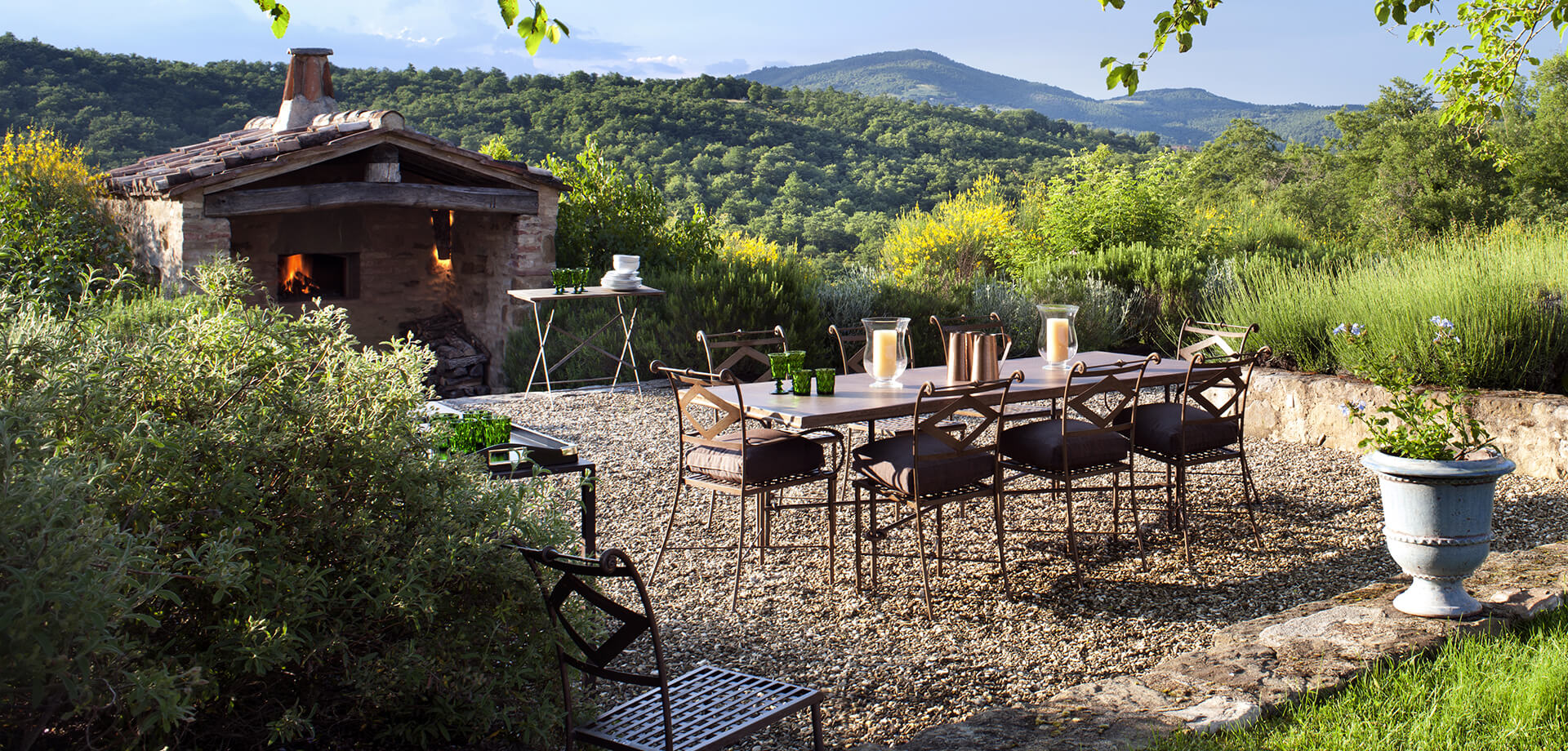 Stay at Reschio
Your opportunity to be in a magnificent house, where design, style and comfort are second to none