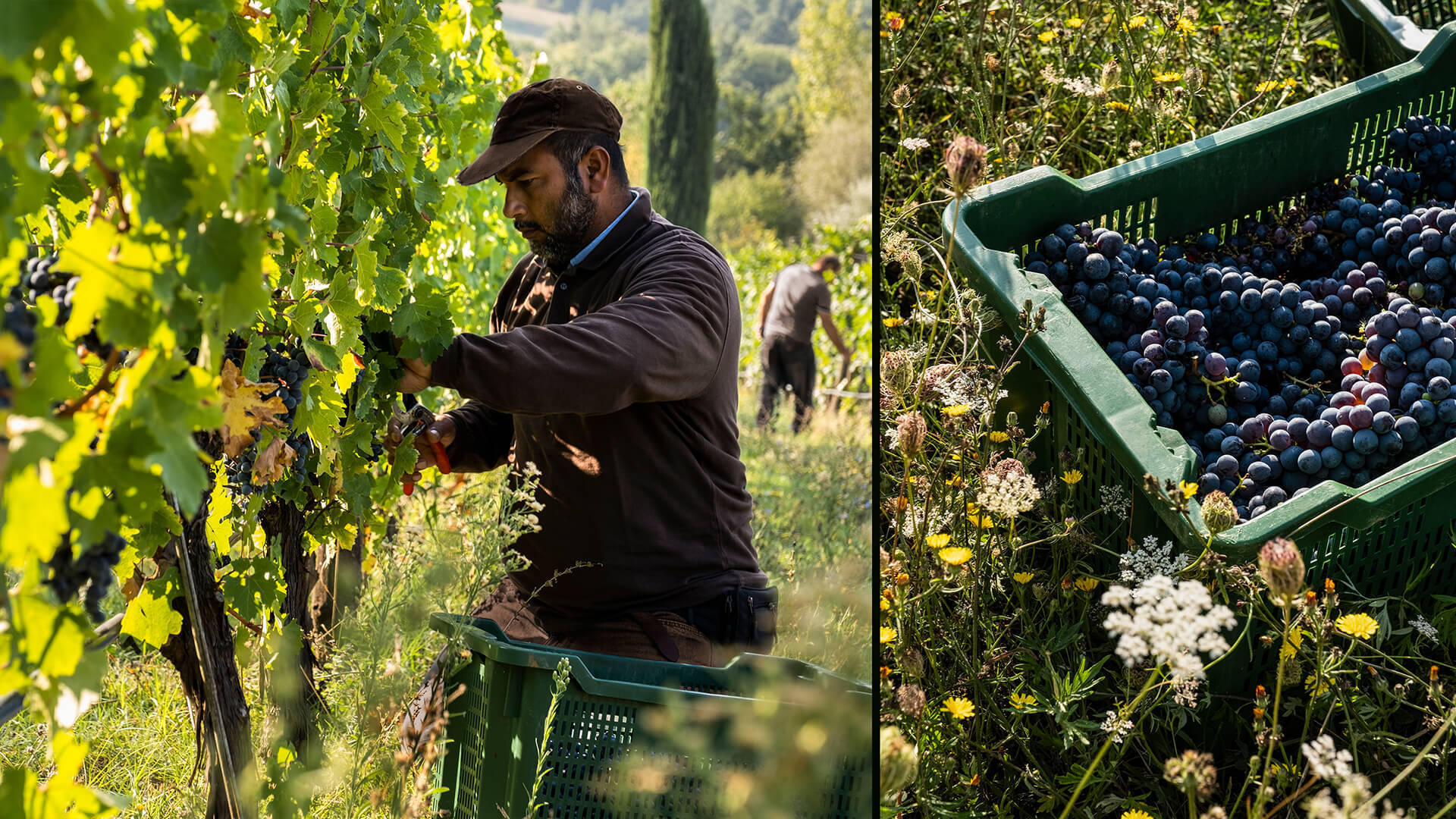 October 2020
Vineyards at Reschio
A few years ago we were thrilled to realise a house owner's dream of having their own wine label. Since then, a growing number of projects have incorporated vineyards and wineries within the transformation to beautiful villas. Reschio is responsible for the vineyard management and winemaking, even the bottle labels have been designed and produced at Reschio.

As morning mists rise Alessandro, the Reschio winemaker tastes and analyses the fruit to calculate the perfect time for the harvest. Keeping a keen eye on the weather forecast, he checks the balance of sugar, acidity and phenolic maturity of the individual grapes. There are almost 10,000 vines riding on his expertise at house owners' vineyards and on Reschio home farm. The white grapes are Grechetto, Trebbiano and Malvasia and the reds are Merlot, Sangiovese, Cabernet Sauvignon, Sagrantino and Cesanese, an old Roman grape that does particularly well in Reschio's microclimate.

Winemaking is steeped in science but the ultimate decision maker is nature. Excitement is palpable as the grape harvest begins. The wines made at Reschio are completely natural and we have to adapt to the vagaries of rainfall, temperature and humidity with each year's harvest.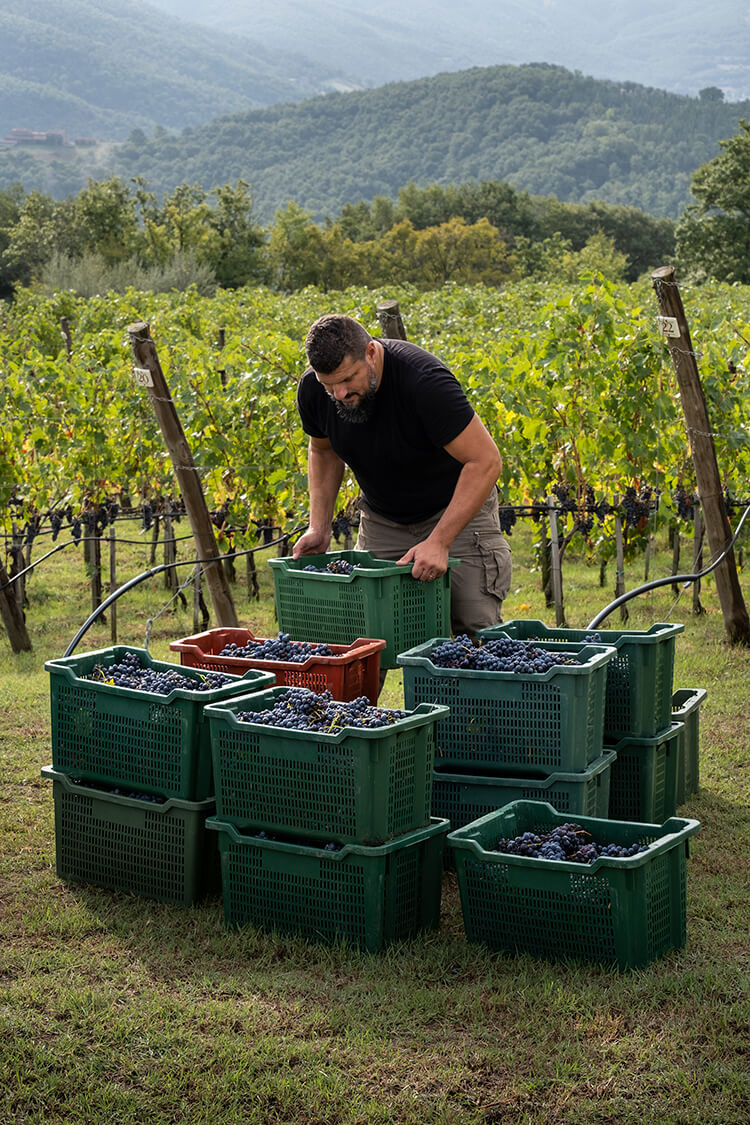 Things we love
Our monthly musings on the very best of Reschio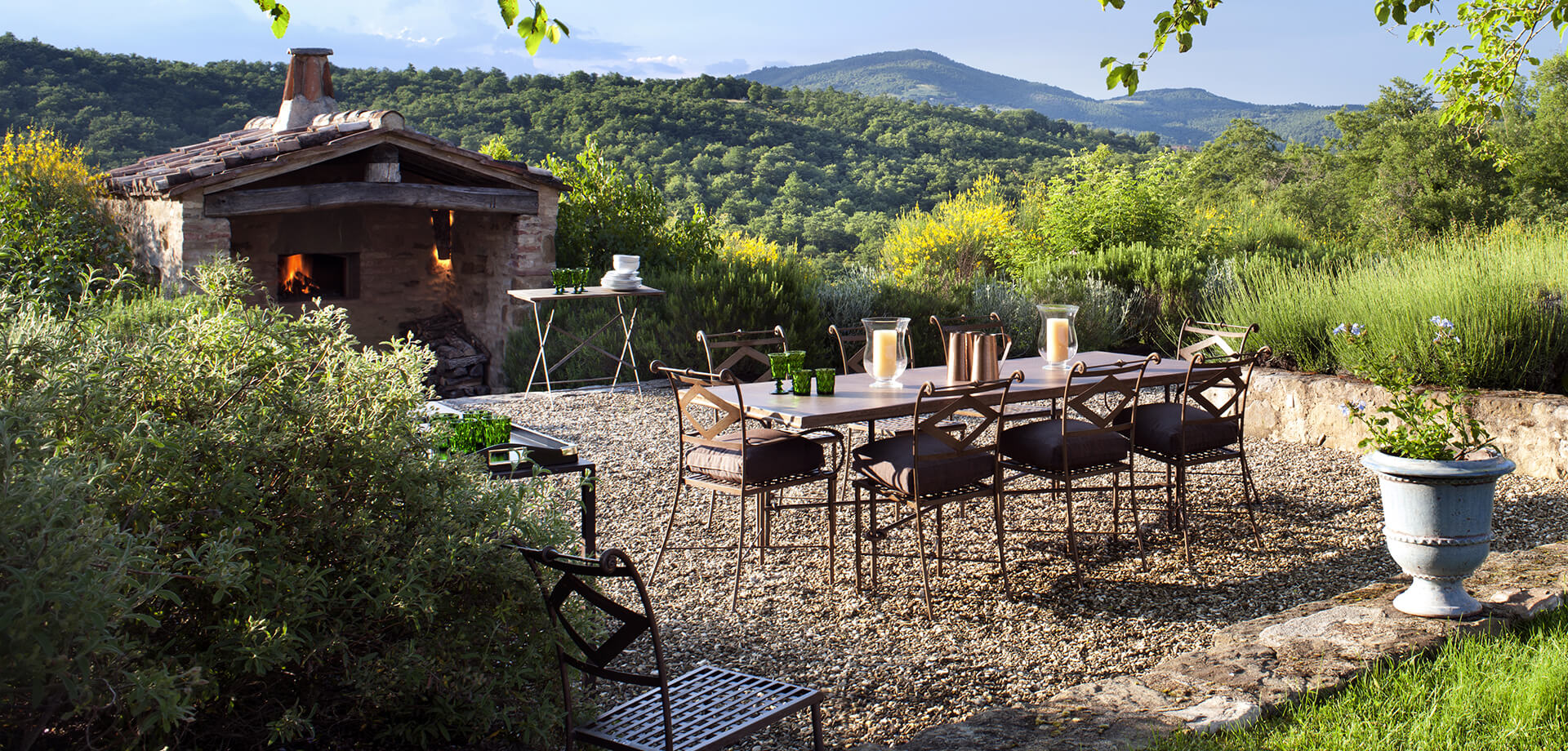 Stay at Reschio
Your opportunity to be in a magnificent house, where design, style and comfort are second to none