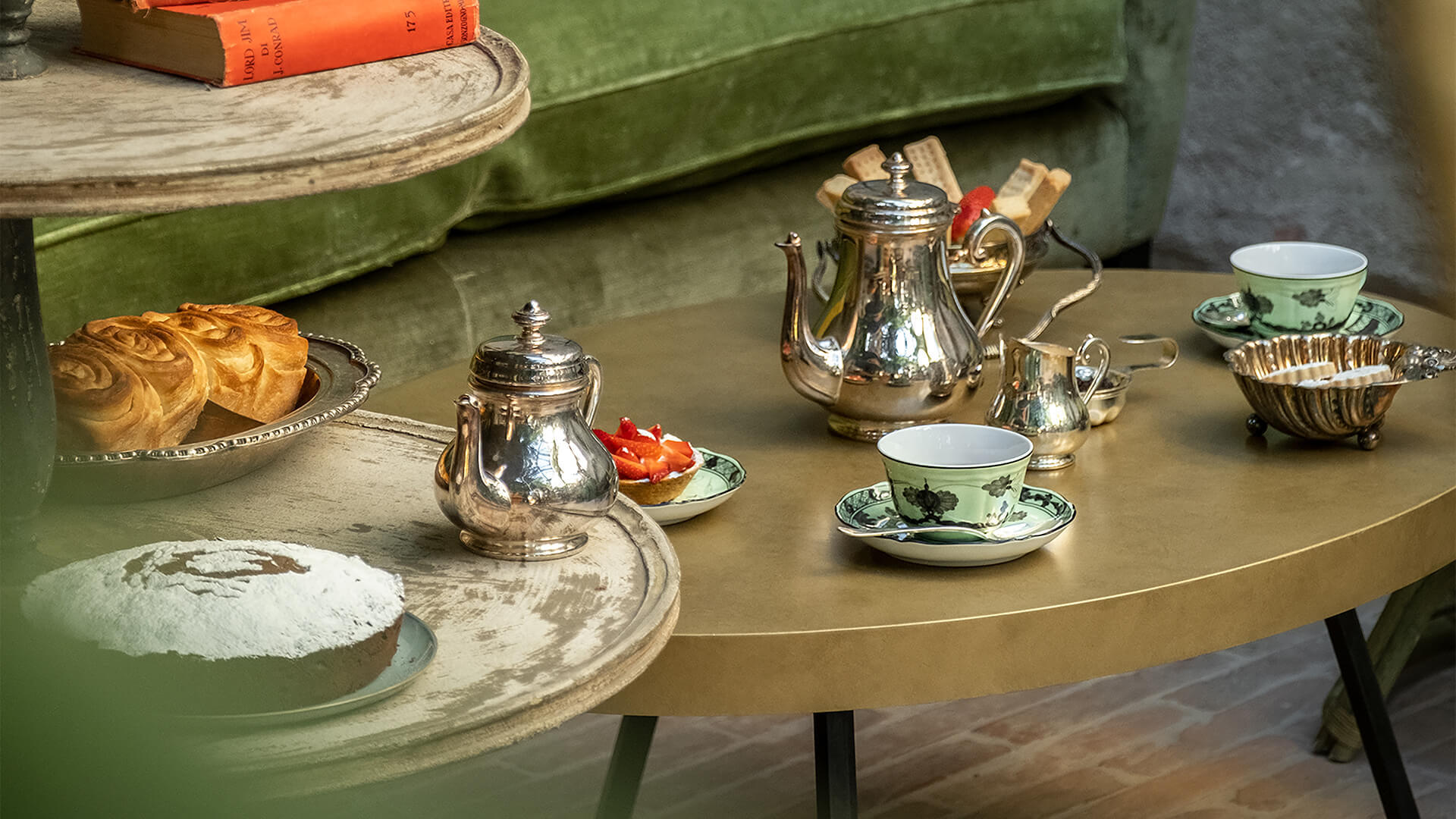 March 2022
We Love Afternoon Tea in the Palm Court
We love to sit amidst the towering palm fronds, sipping tea, nibbling on delicious homemade cake and taking in the spirit of the 1000-year old castle. Actually, we love it so much that before the Hotel Castello di Reschio re-awakens on the 25th March, some of the Household have taken the liberty to try out the decadent experience for themselves.

Imagining themselves alongside Agatha Christie, choosing from a menu of different blends, but in reality they would prefer to be with the ultimate temptress, Greta Garbo or maybe the epitome of flapper style, Josephine Baker. The Palm Court effortlessly conjures up the cinematic glamour of the 1920's. Guests are encouraged to linger within the once exterior courtyard, with the castle's ancient stone walls, now encased in steel and glass, playing chess or bridge until they hear the cocktail shaker announcing the arrival of Negronis.

We look forward to your arrival this spring, the perfect season to take tea and savour all the delicacies whisked up by our pastry chefs.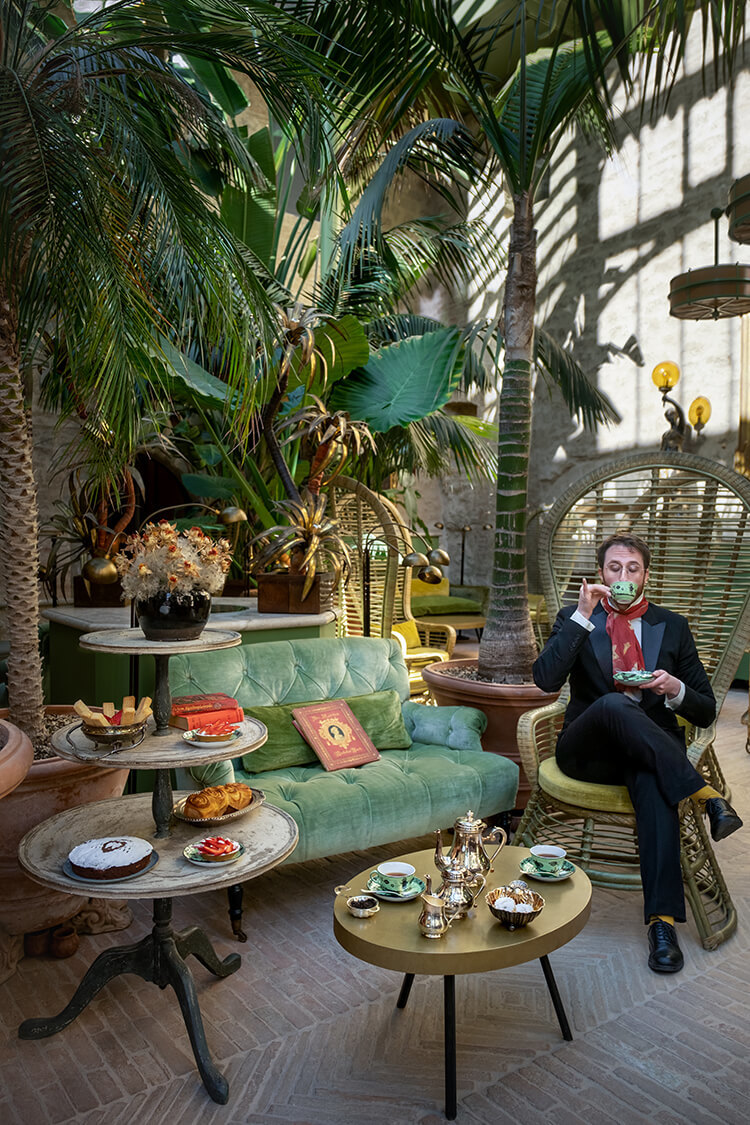 Things we love
Our monthly musings on the very best of Reschio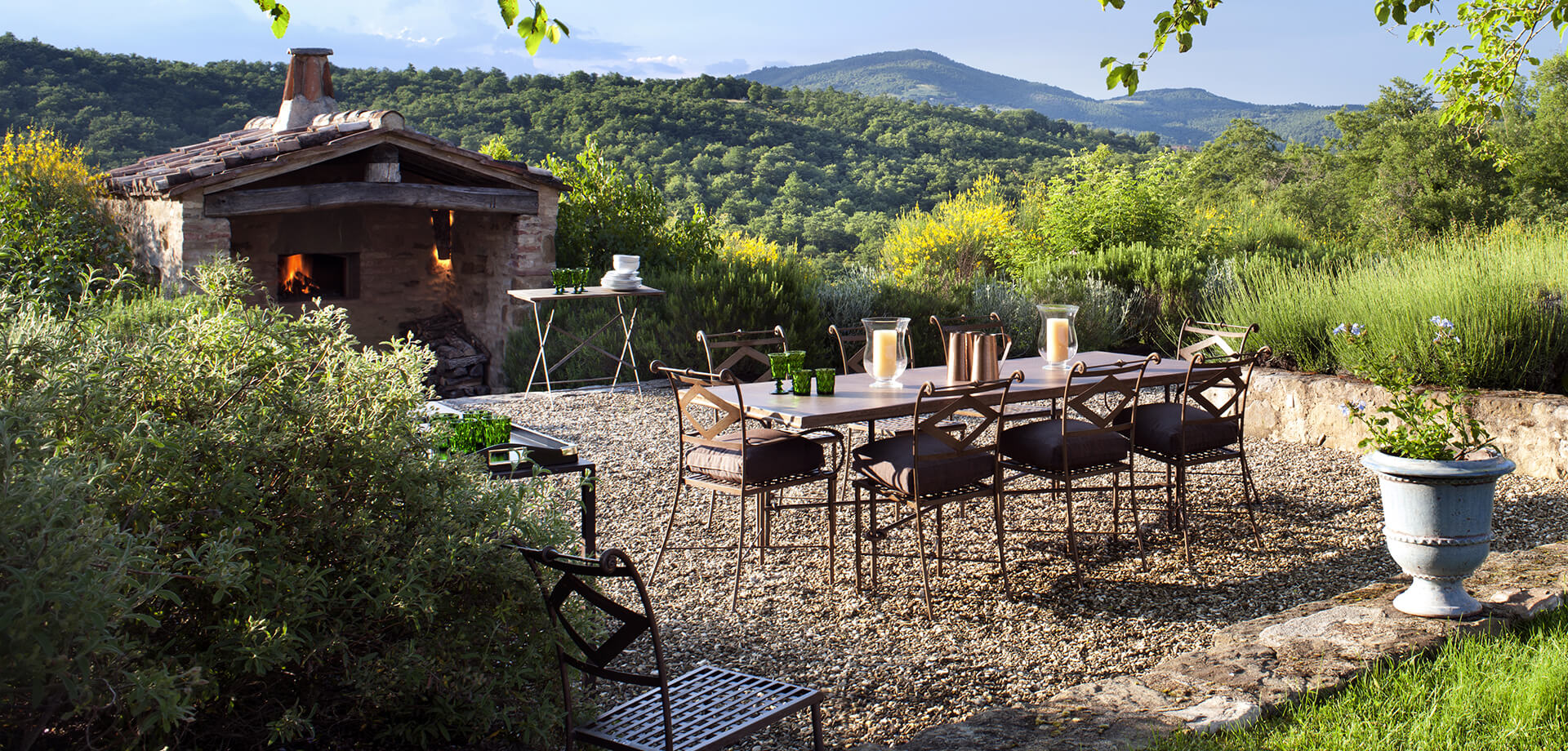 Stay at Reschio
Your opportunity to be in a magnificent house, where design, style and comfort are second to none