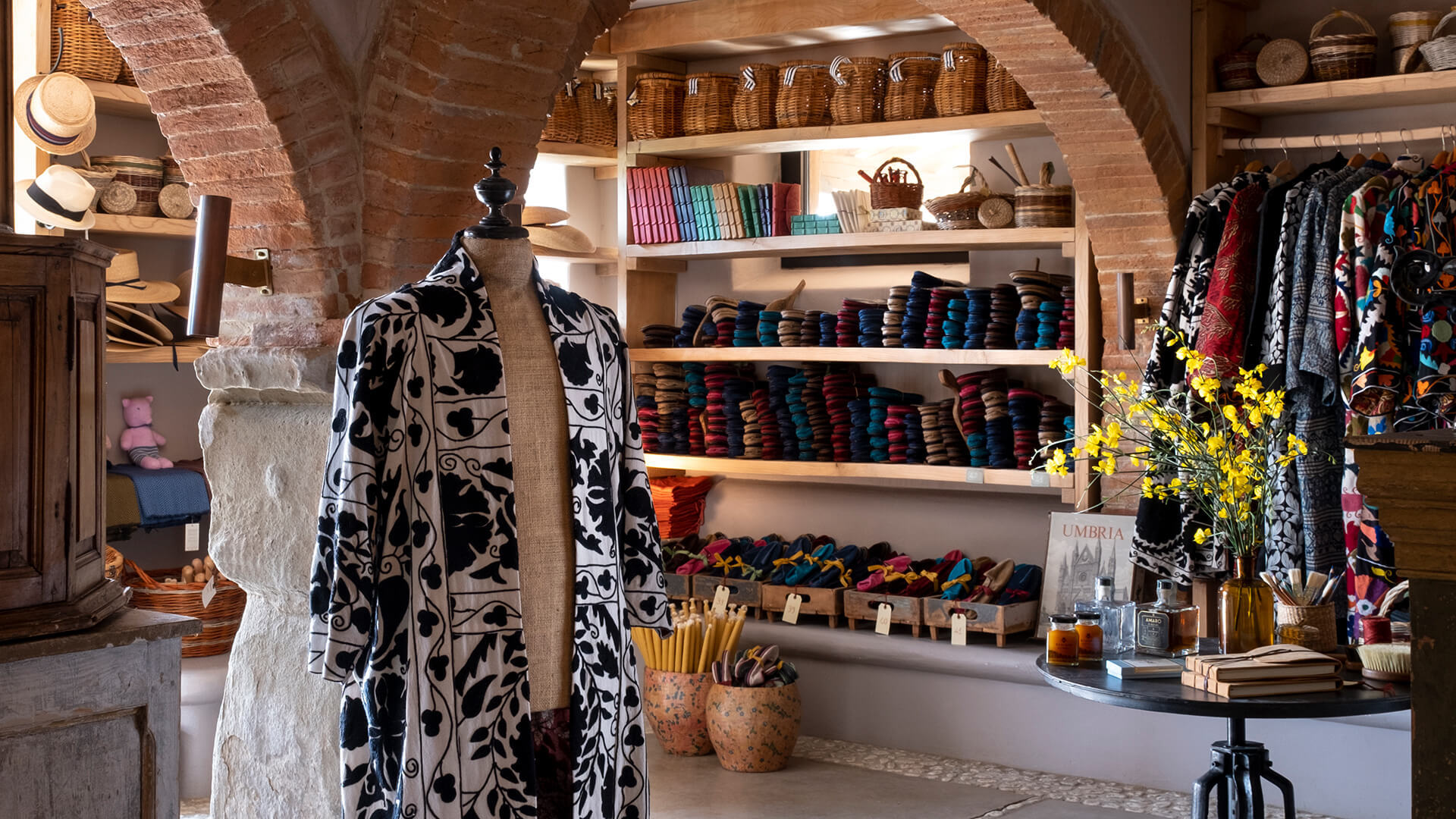 June 2022
We Love Bottega di Reschio
Eager eyes have been gathering the things we love at Reschio, all beautifully crafted and locally made. Now, the best of the best are in the Bottega di Reschio and ready to be unveiled this month.

There are so many tempting treats made by our favourite artisans including Venetian slippers, exquisite linen shawls, hand woven Florentine sunhats and a leather range in a rainbow of colours, from bags, notebooks to folio folders. The elegant embroidered bed linen, complete with the Conte di Reschio's monogram, is presented in a handsome box to be treasured as a memory of your stay at Reschio.

There are practical things for foraging (including an evil looking instrument that, with a twist or a turn, has a different specialist use when out in the wild), hand woven baskets galore – some for carrying those precious found ingredients others to fill at the grocer or maybe for stylish storage.

A taste of Reschio travels well: grown sustainably on the Estate our delicious olive oil, wines and golden honey as well as free-range eggs from the happiest chickens in Umbria, beautifully packed and ready to go. Our own Reschio Ginepro and Amaro are an elegant addition to any cocktail bar.

For those unfortunate to be travelling light, there is jewellery inspired by nature, a silver ring wrapped with a Ginkgo leaf or a semi-precious stone as a ripe berry … of course we have not forgotten those who packed so light that they need to replenish their wardrobe with swimsuits, robes and other must-have items immediately they arrive. We know that you love shopping as much as we do and cannot wait to unveil all our treasures in our new Bottega di Reschio.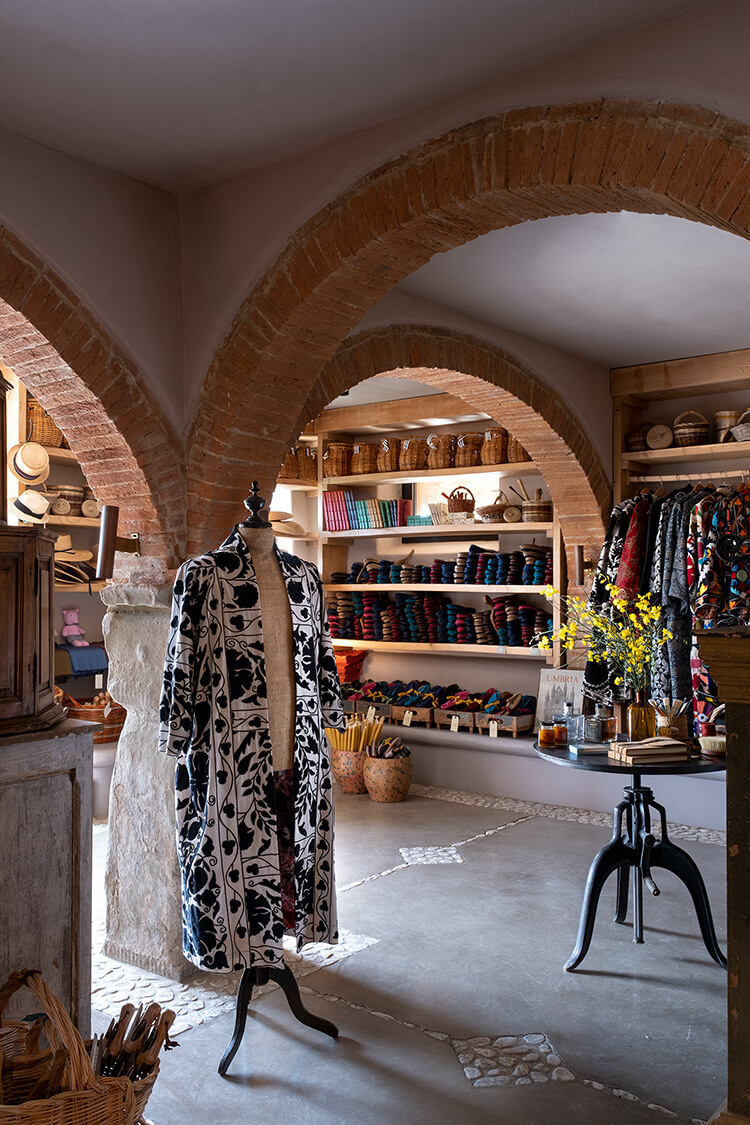 Things we love
Our monthly musings on the very best of Reschio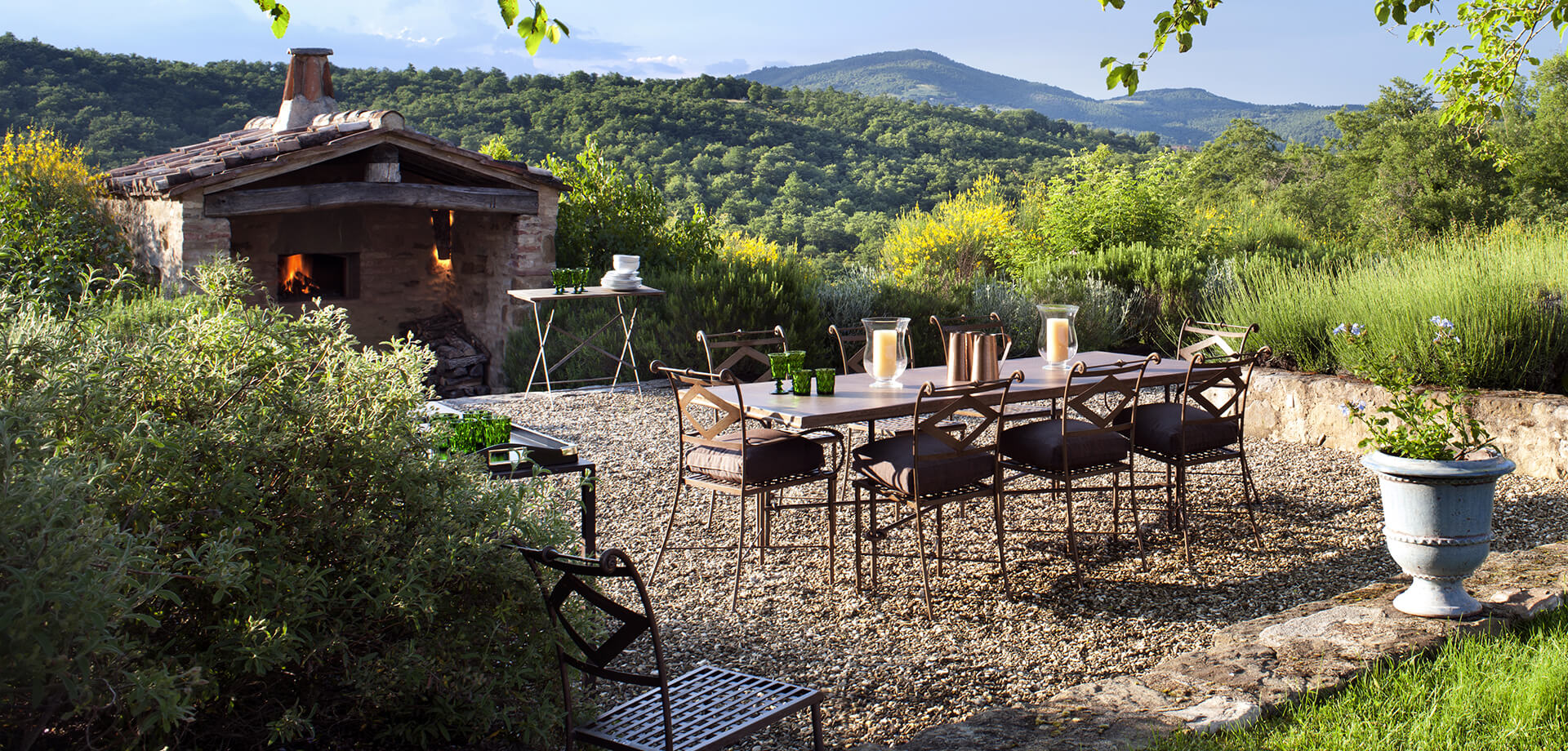 Stay at Reschio
Your opportunity to be in a magnificent house, where design, style and comfort are second to none