May 2019
We love creating olive terraces in our gardens...
Aerial photographs of parts of the Reschio estate show that from time immemorial many of the hilly slopes were terraced with blocks of stone dug out of the ground over the years and planted with olives trees in the stepped rows. Many of these walls are still apparent but other have fallen into disrepair as nature takes its course.

At one of the houses, Casa delle Suore, a fine series of new olive terraces have been created stretching up the slope from the Astroturf tennis court. Mature olive trees have been brought in and planted in these majestic terraces, as have ground cover plants. We love recreating precious iconic olive terraces in our landscaped gardens.

Casa delle Suore is available for rental.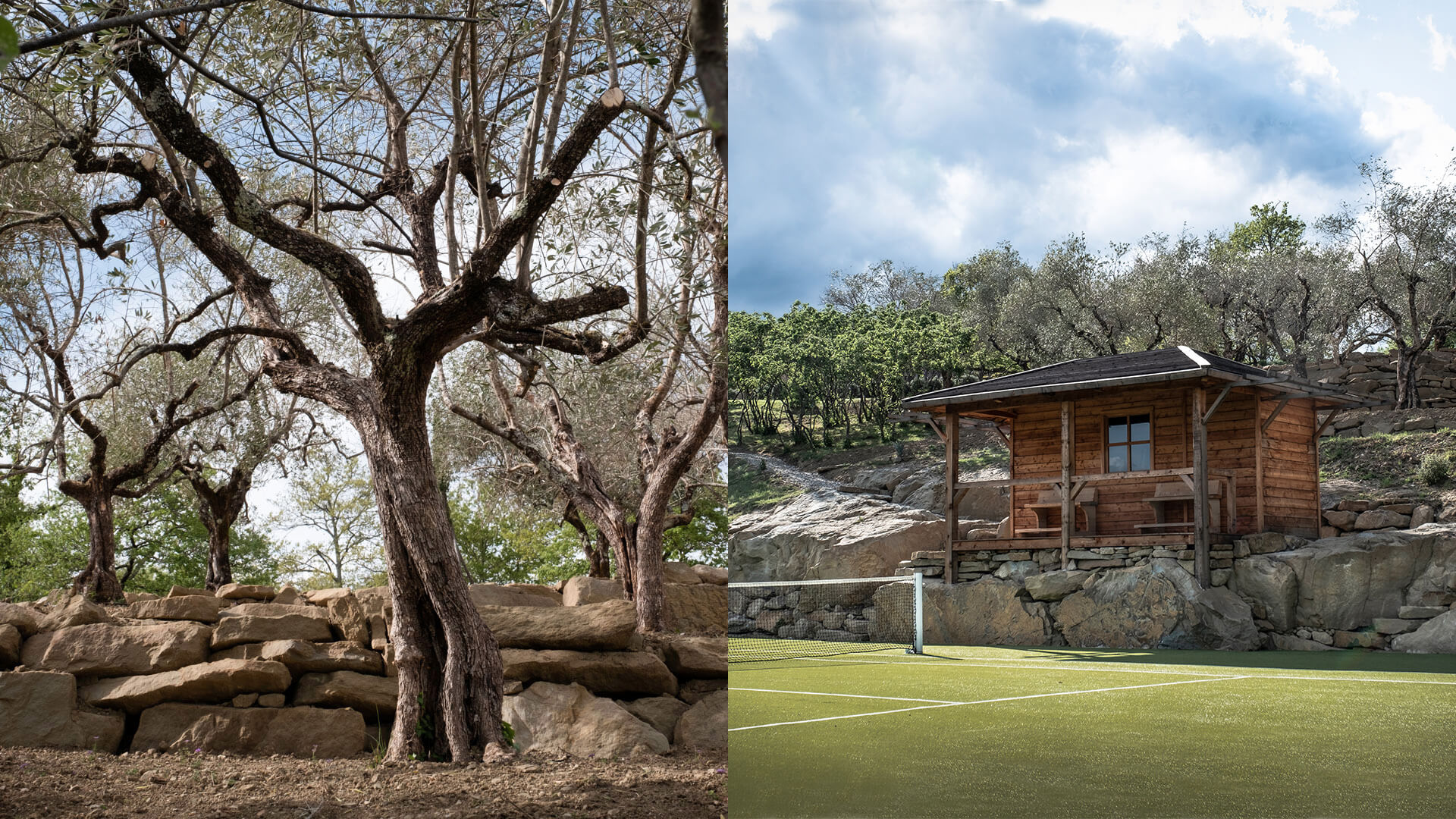 Things we love
Our monthly musings on the very best of Reschio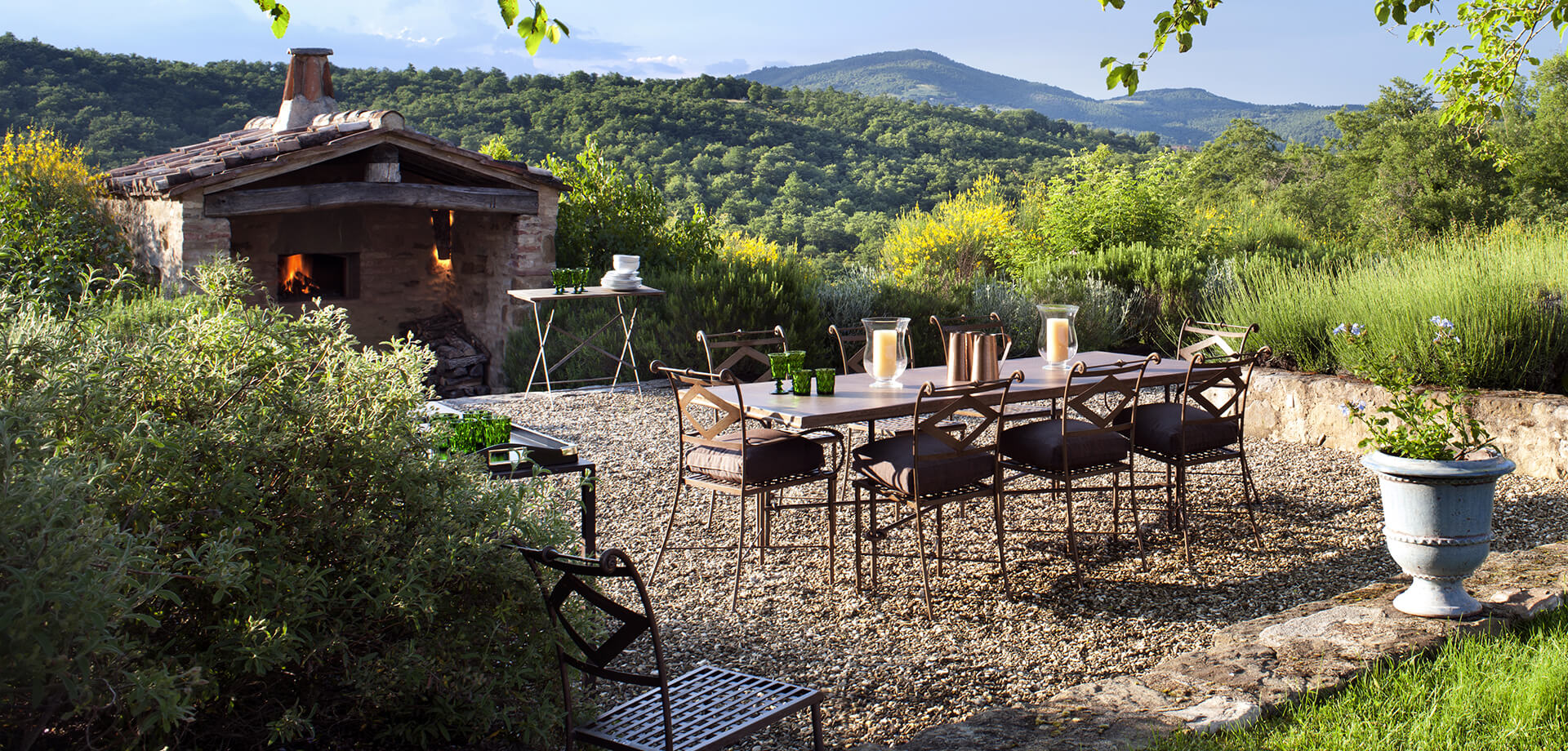 Stay at Reschio
Your opportunity to be in a magnificent house, where design, style and comfort are second to none