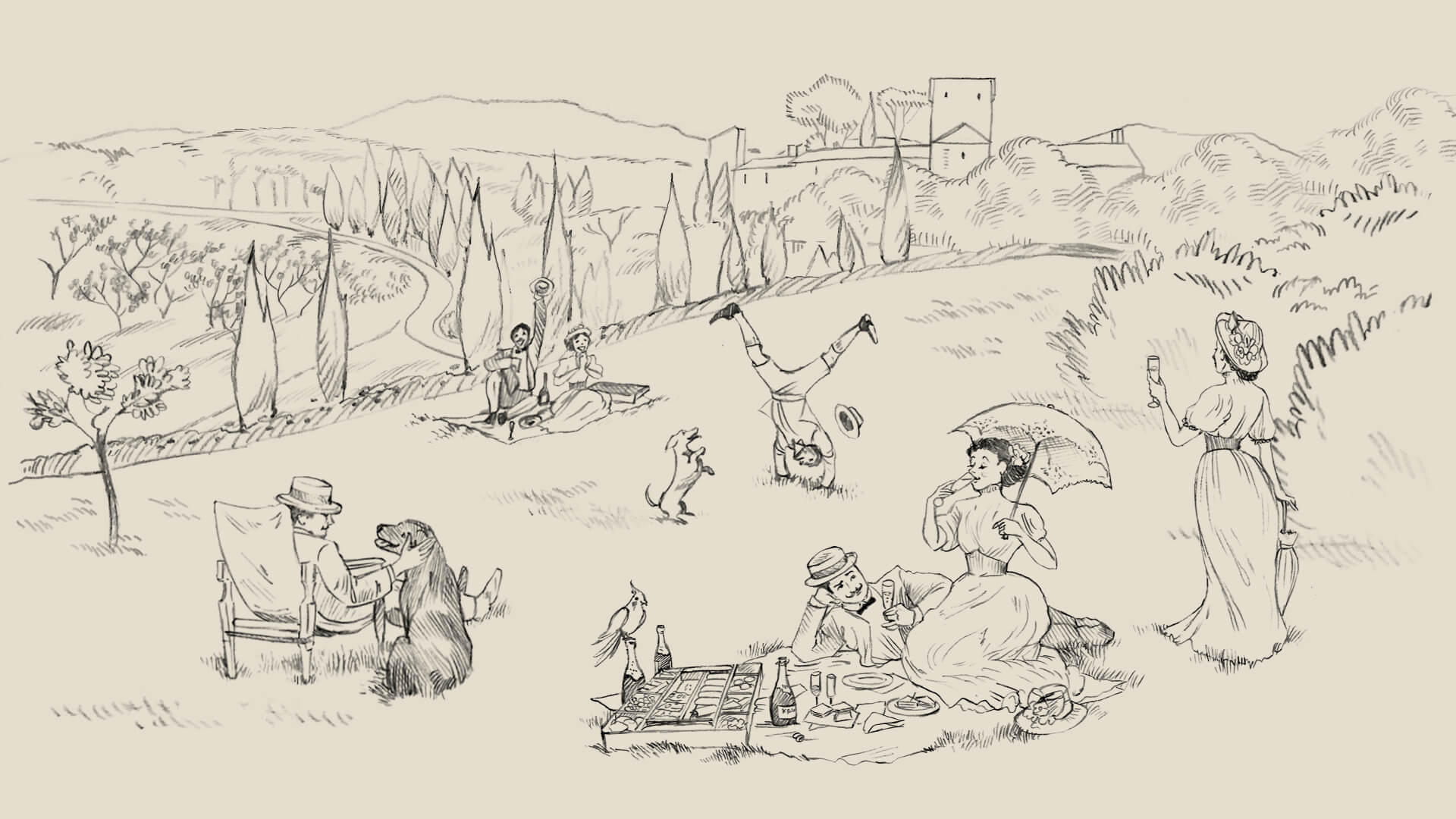 April 2023
We Love Picnics
We love picnics and cannot wait for spring to unfurl so that we can pack the wicker baskets with our favourite foods, bundle up rugs and scatter cushions and head for the meadows. It is magical to lazily watch clouds scud across the blue skies. Our first planned picnic is mid-April, it will be a flamboyant affair, with strolling musicians, Italian traditional dishes, waiters serving champagne and undoubtedly a cartwheel
competition.

Part of the picnic joy is spontaneity. In summer, at the drop of a hat, we love to head to the lake with our extended family. The temptation of a cooling swim or a boat race keeps everyone occupied, but the arrival of picnic trays, gets everyone scurrying to the jetty. Jugs of our homemade elderflower cordial seem to evaporate in the sun.

Winter picnics require a little more organisation, but none-the-less the feeling of freedom is ever present. It is enchanting to happen upon a roaring fire, where chef has set up an impromptu field kitchen to roast sausages and keep nourishing soup piping hot. Our energetic forest walk continues after lunch, past favourite landmarks, along cypress avenues - we are usually home for tea.

We simply love picnics in all their many Reschio guises.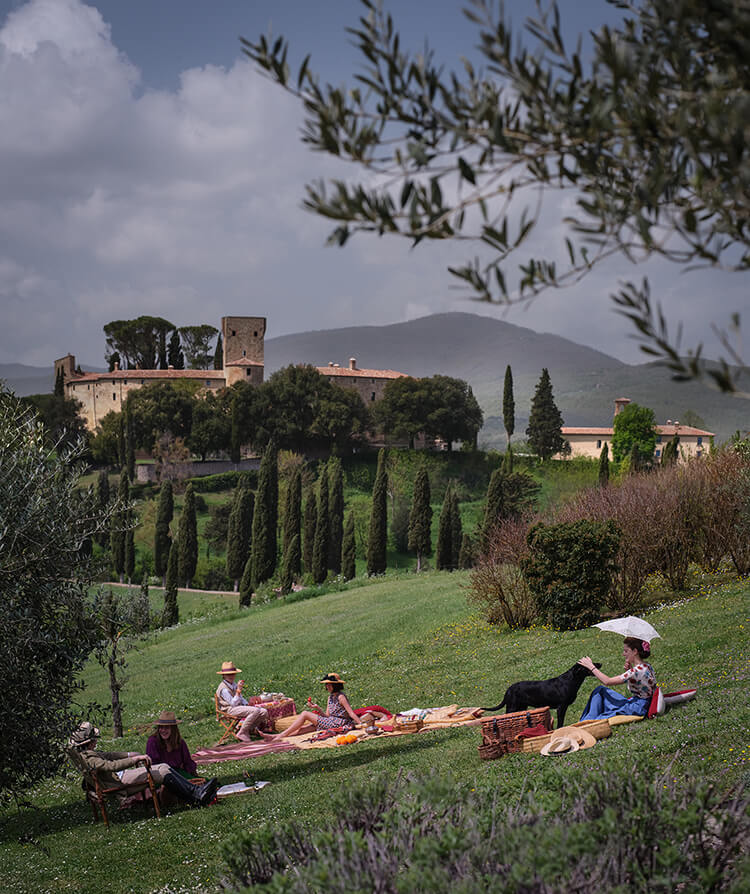 Things we love
Our monthly musings on the very best of Reschio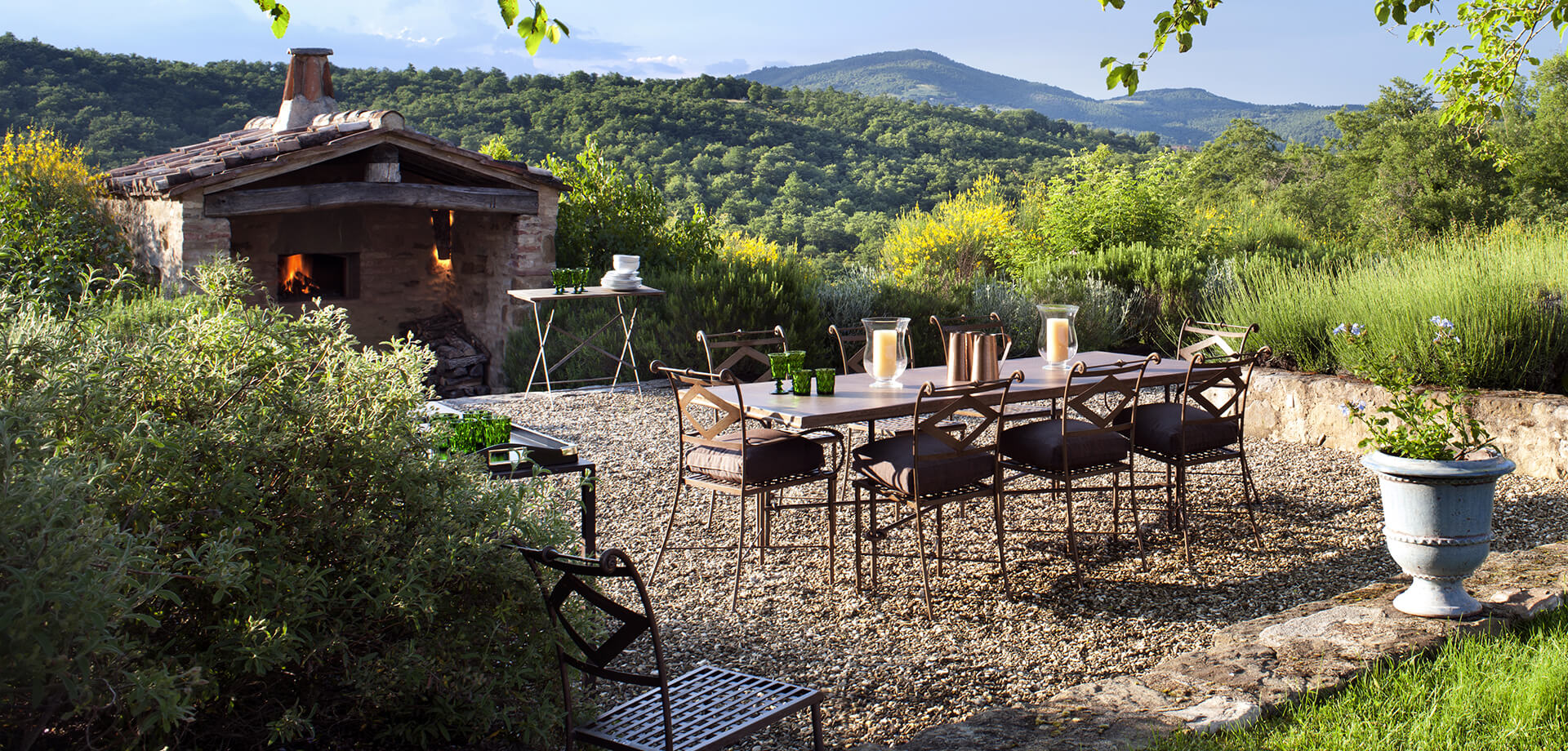 Stay at Reschio
Your opportunity to be in a magnificent house, where design, style and comfort are second to none