September 2019
We love the new Equestrian Theatre..
The new Teatro Equestre has been completed and provides a multi-functional space, two third of which is covered and the remaining third being open. Its principal use is, of course, to provide in its spacious manège of fine pinkish sand, a home in which the Spanish pure blood horses can work and practice their dressage movements, as perfectly demonstrated by Count Bolza. Riding lessons with horses and ponies can also benefit from the shade of the full sun, when it rains and also during the winter months.

The future will bring Equestrian Shows and this large space will be used for concerts and gatherings as well as for an occasional pop-up cinema.

We love having this large well-designed, functional space in the heart of the Reschio Estate.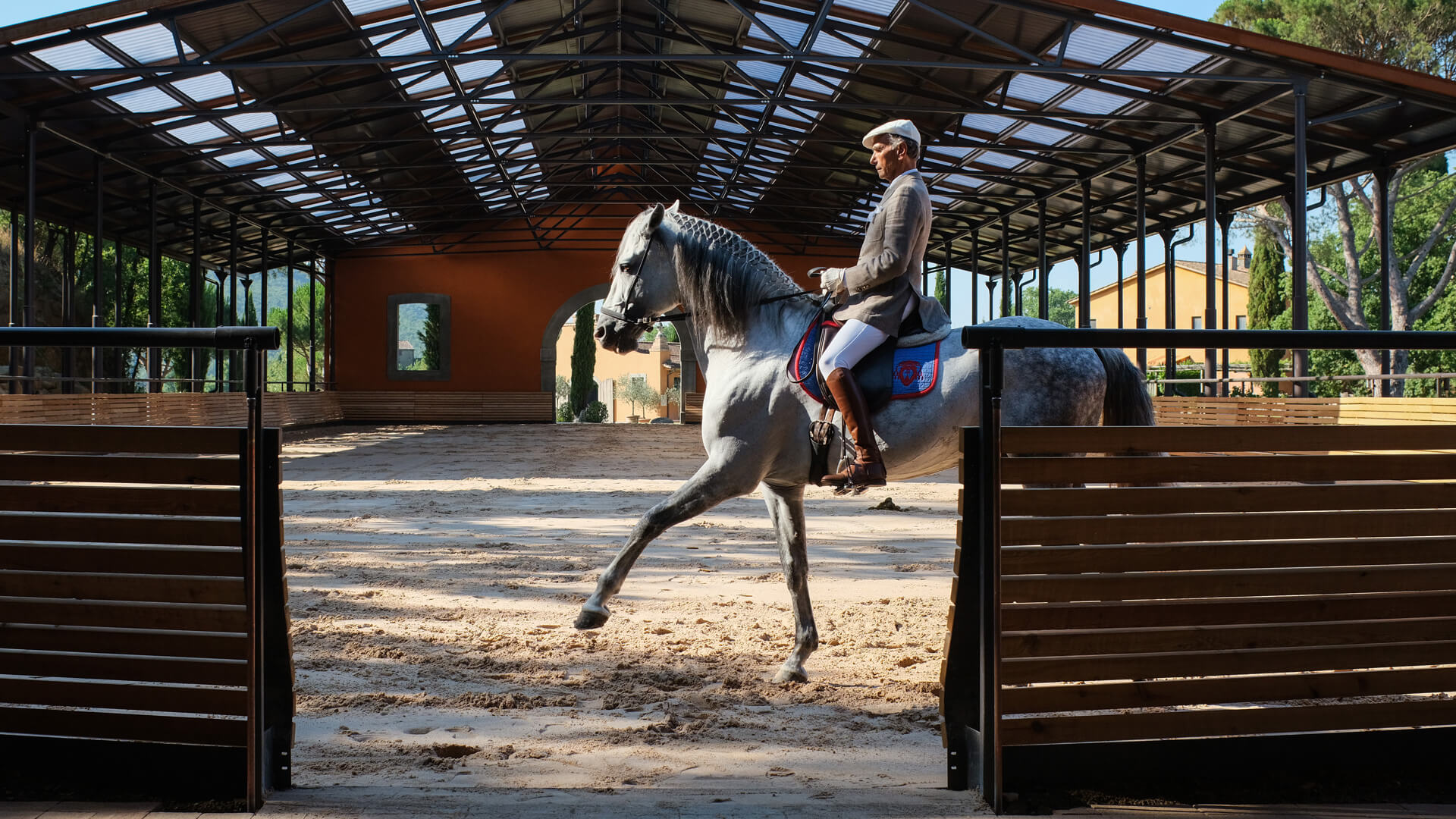 Things we love
Our monthly musings on the very best of Reschio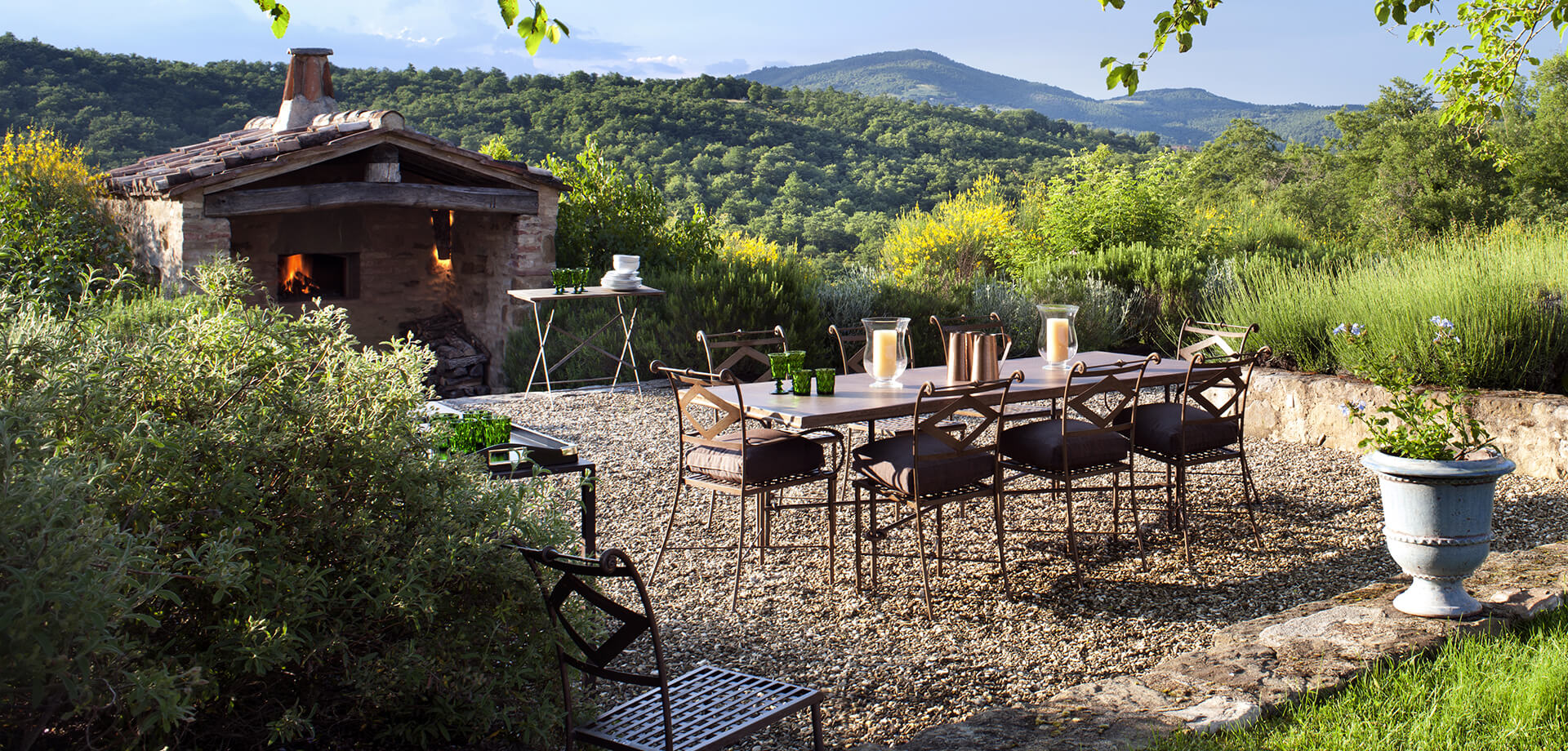 Stay at Reschio
Your opportunity to be in a magnificent house, where design, style and comfort are second to none