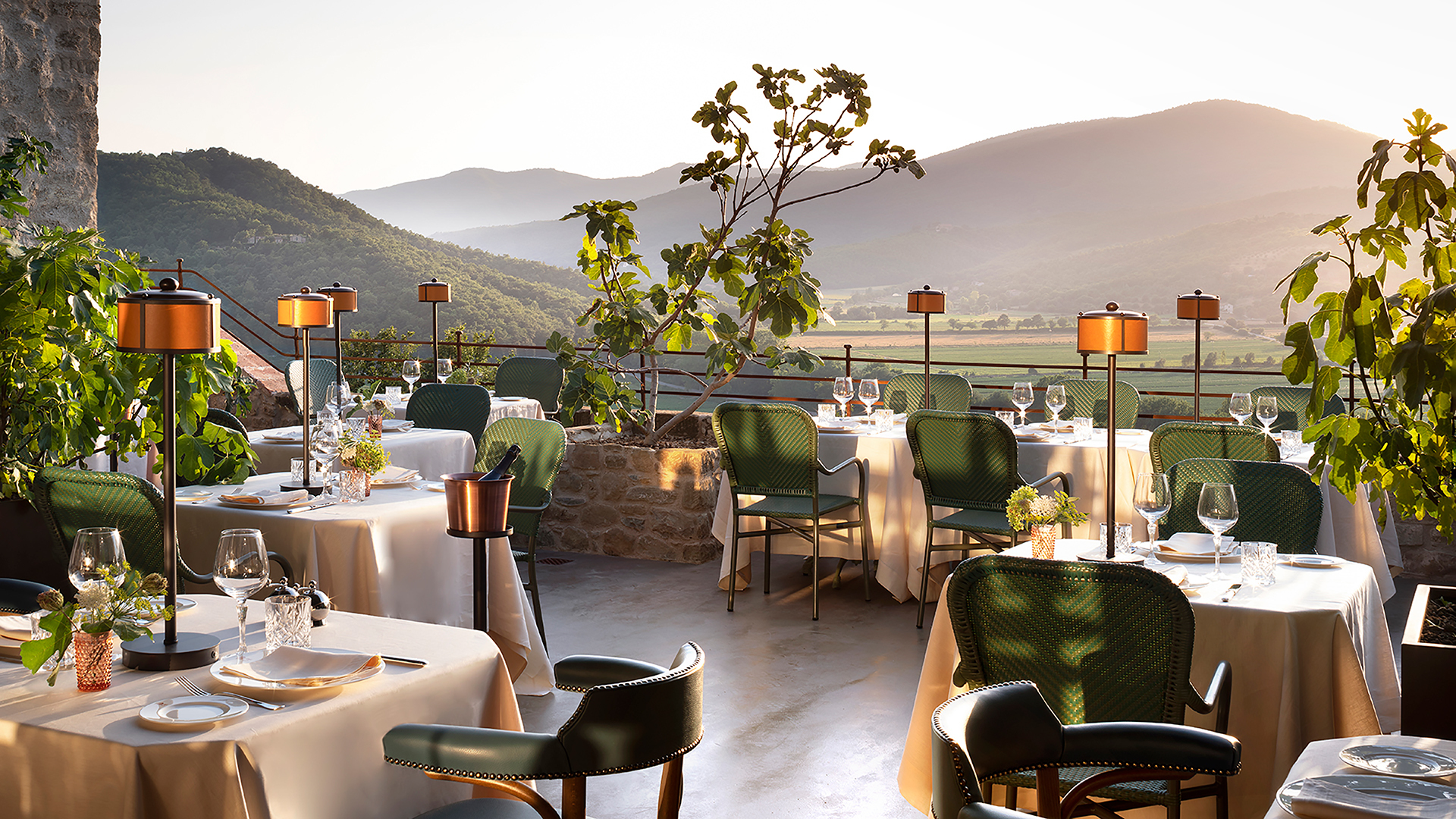 July 2021
We Love the Taste of Reschio
With the Reschio team of creative chefs constantly developing and refining dishes, we love to nibble our way between restaurants and go into the wild meadows where miraculously a picnic tray will arrive. Our barmen too are shaking, stirring and blending spirits for the seasons. It would be impertinent not to try something so perfectly chilled.

The chefs wait for the foragers to return, while keeping an eye on the ripening produce in the kitchen garden; whatever arrives will inspire their dish of the day.

Choose from the informal Ristorante Alle Scuderie where tables spill out into the garden or the more sophisticated Ristorante Al Castello in the western ramparts of the castle. Pause for a little sustenance at Il Torrino noted for serving swimmers outstanding ice creams, and where this morning's favourite sorbet was Lemon & Mint. The Bar Centrale is popular at any time of day, a quick coffee before riding, a refreshing glass of Reschio's Rasènio Rosato at sundown to after dinner drinks, while the exotic fin-desiècle Palm Court is the place to linger over afternoon tea or an invigorating Negroni.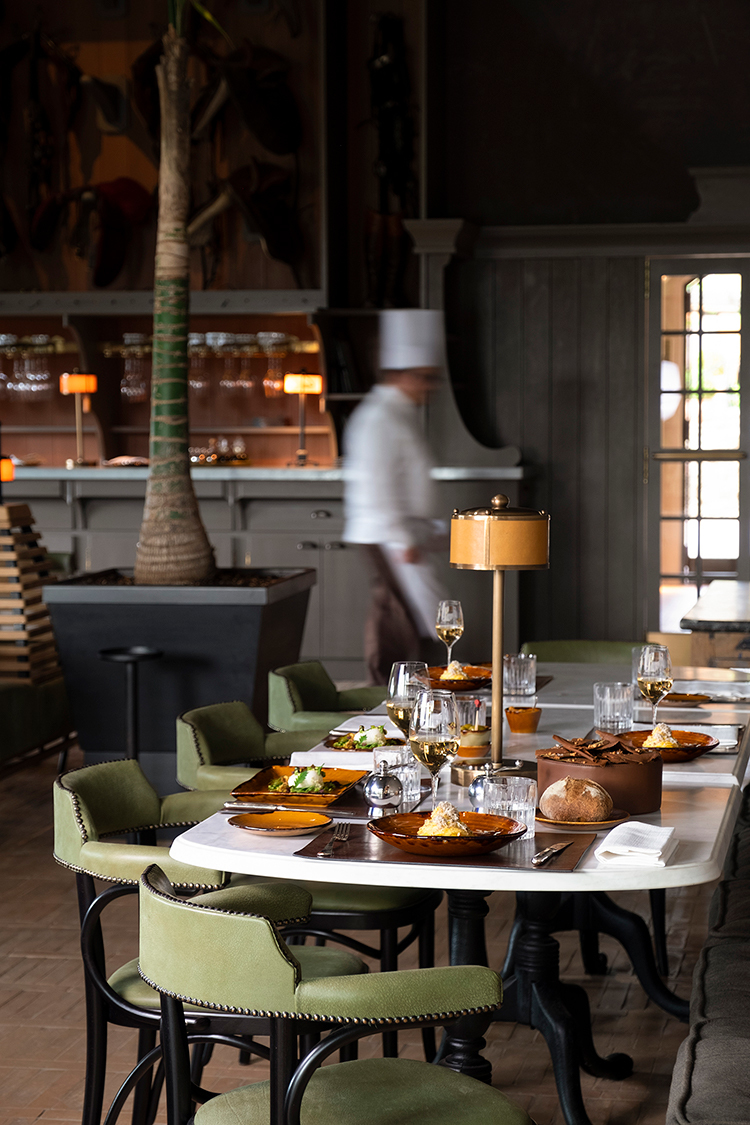 Things we love
Our monthly musings on the very best of Reschio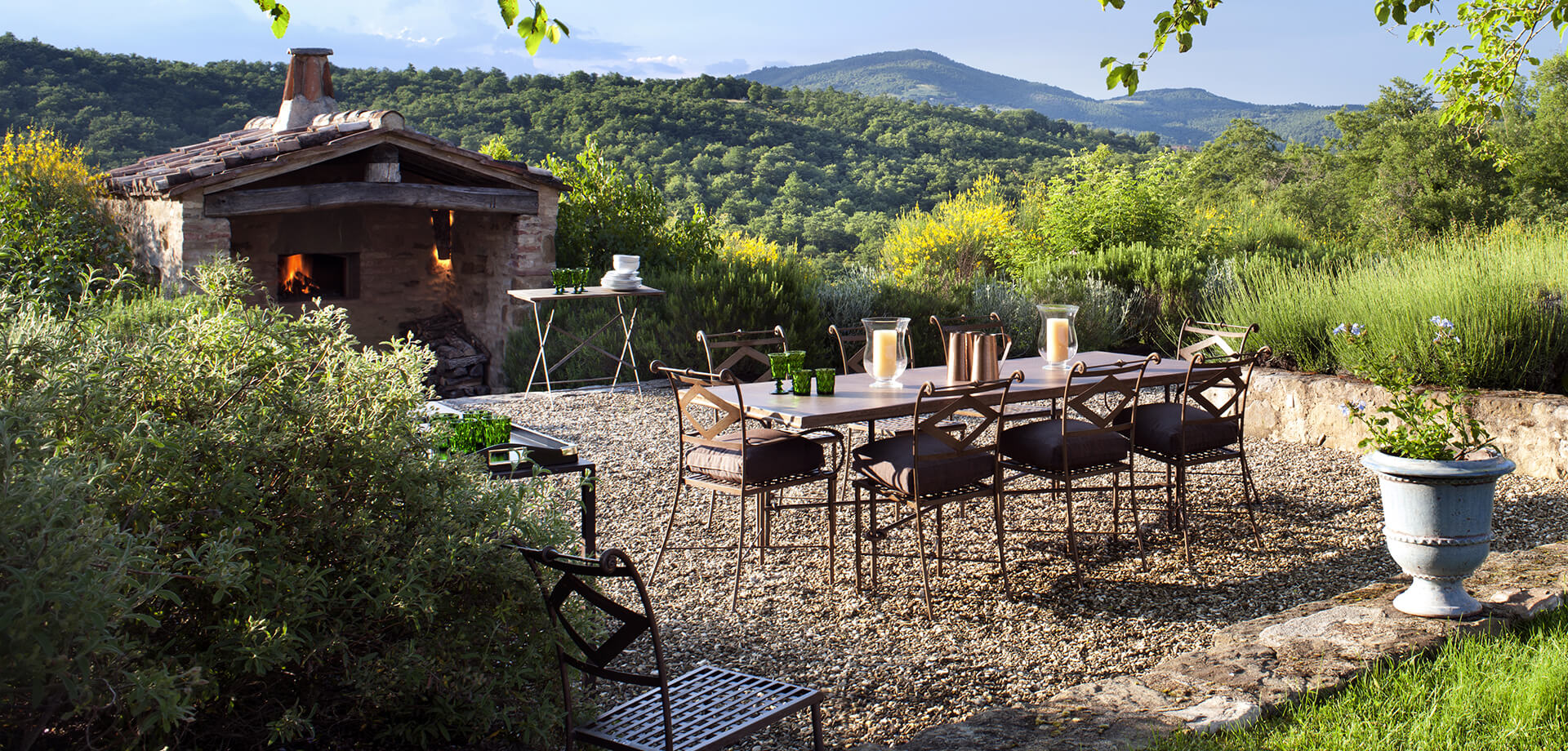 Stay at Reschio
Your opportunity to be in a magnificent house, where design, style and comfort are second to none