September 2015
We love to regenerate the historic buildings on the estate...
This challenging building site has just begun – we are carefully taking down every stone and brick of the remarkable bell tower so that the building below can be reconstructed using reclaimed material and stone.

The bell tower itself will be built again using all of the carefully recorded original bricks and carved stones and will occupy its former position. The team of Reschio builders who have worked with us for 21 years are proud to be tackling this landmark building on our estate.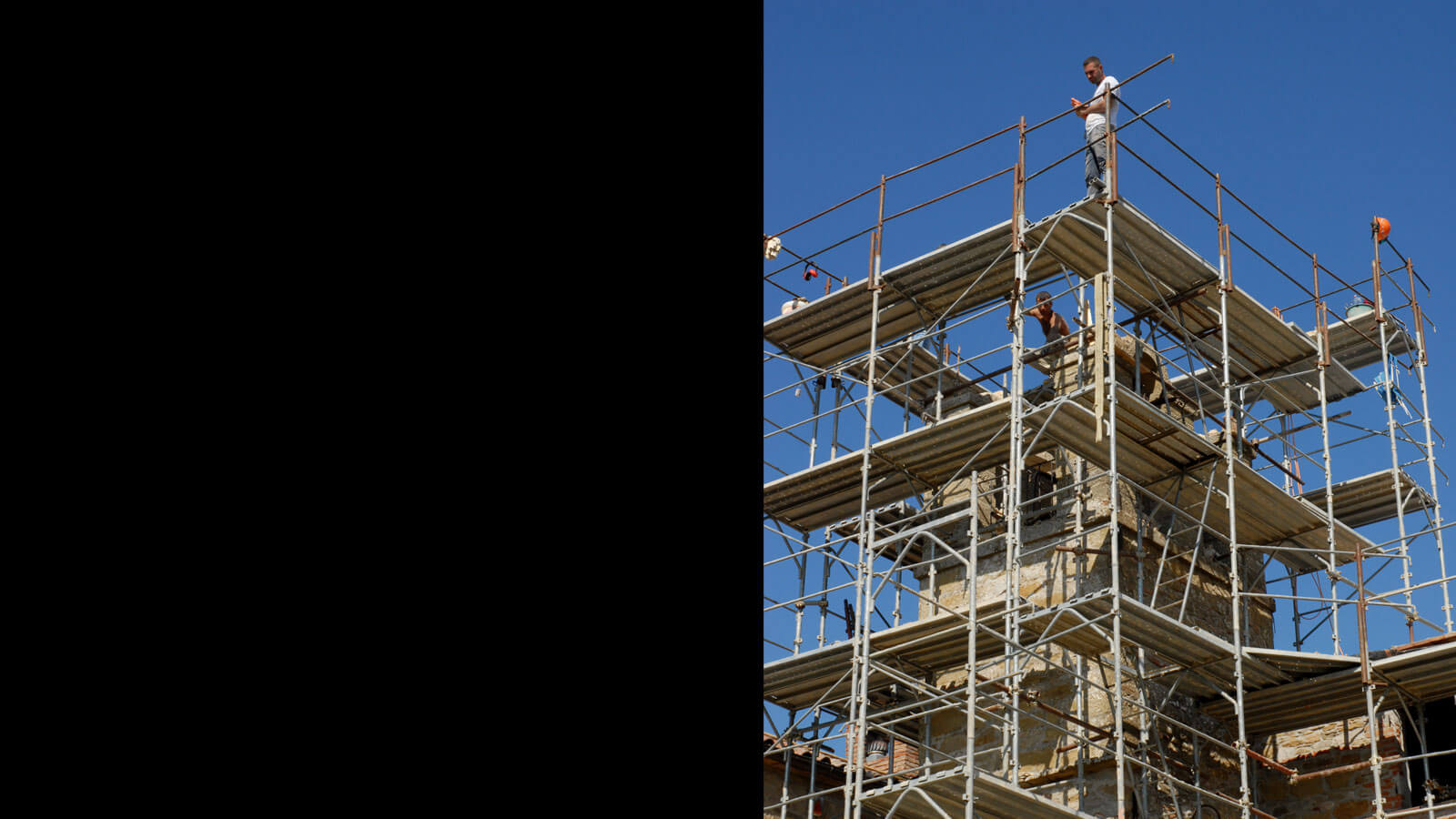 Things we love
Our monthly musings on the very best of Reschio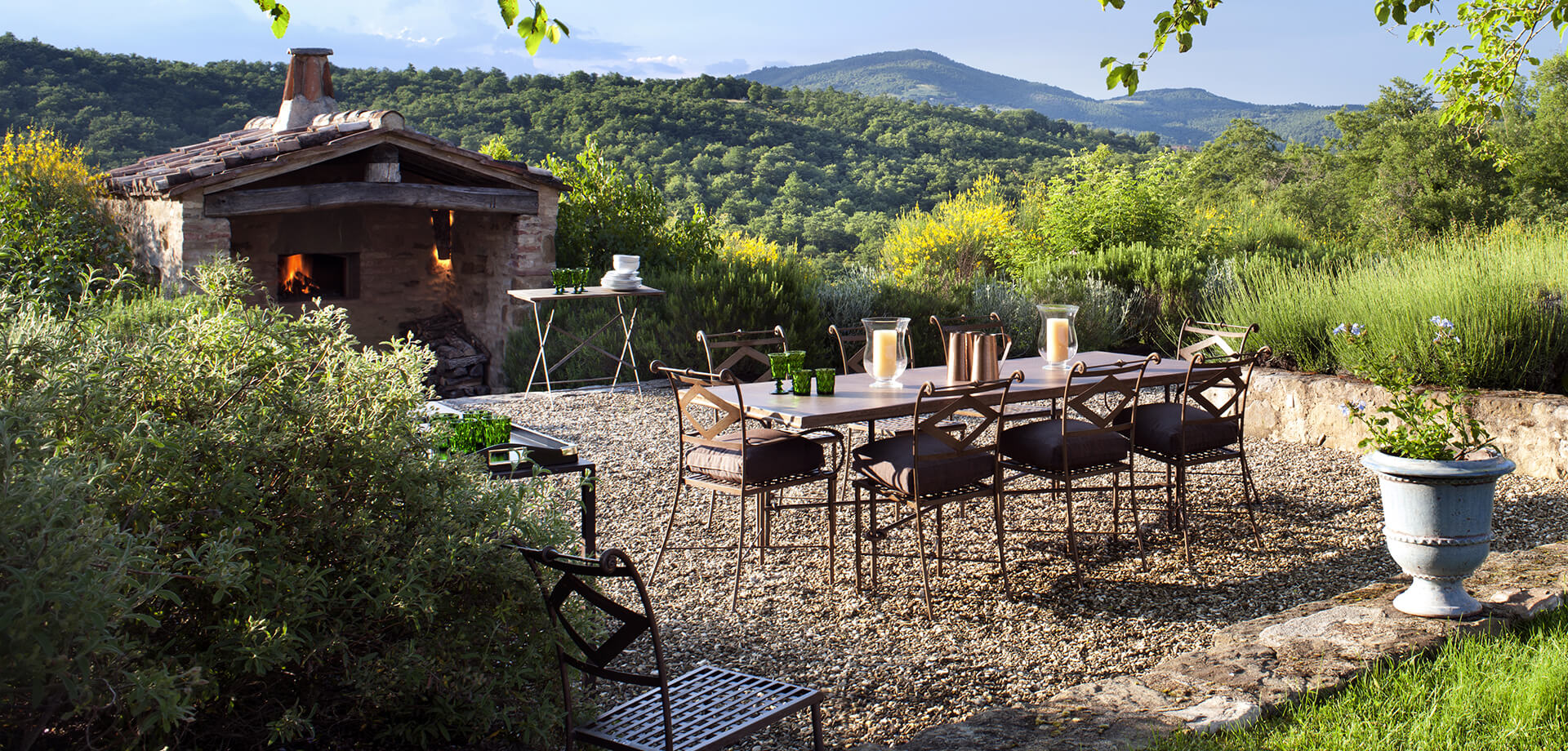 Stay at Reschio
Your opportunity to be in a magnificent house, where design, style and comfort are second to none