June 2018
We love transforming our centre...
"For things to remain the same, everything must change", these words from Giuseppe di Lampedusa in his classic, The Leopard, ring true and We love transforming our centre

Planning for the future and for when our castle is transformed into a private hotel we have spent the winter and early spring months with the groundwork makeover of our 'centre'.

We have constructed the new building for the future restaurant, Alle Scuderie, which has been completed on the exterior and work will continue on the interior in the autumn.

We have removed the hay barn and grassed the area, creating a wonderful new green space. A new hay barn has been built next to new paddocks in the lower fields.

The Equestrian Theatre has taken shape with the façade completed and work will continue again in the autumn.

The Osteria, our private restaurant will remain in service throughout the coming year as will the facilities for riding.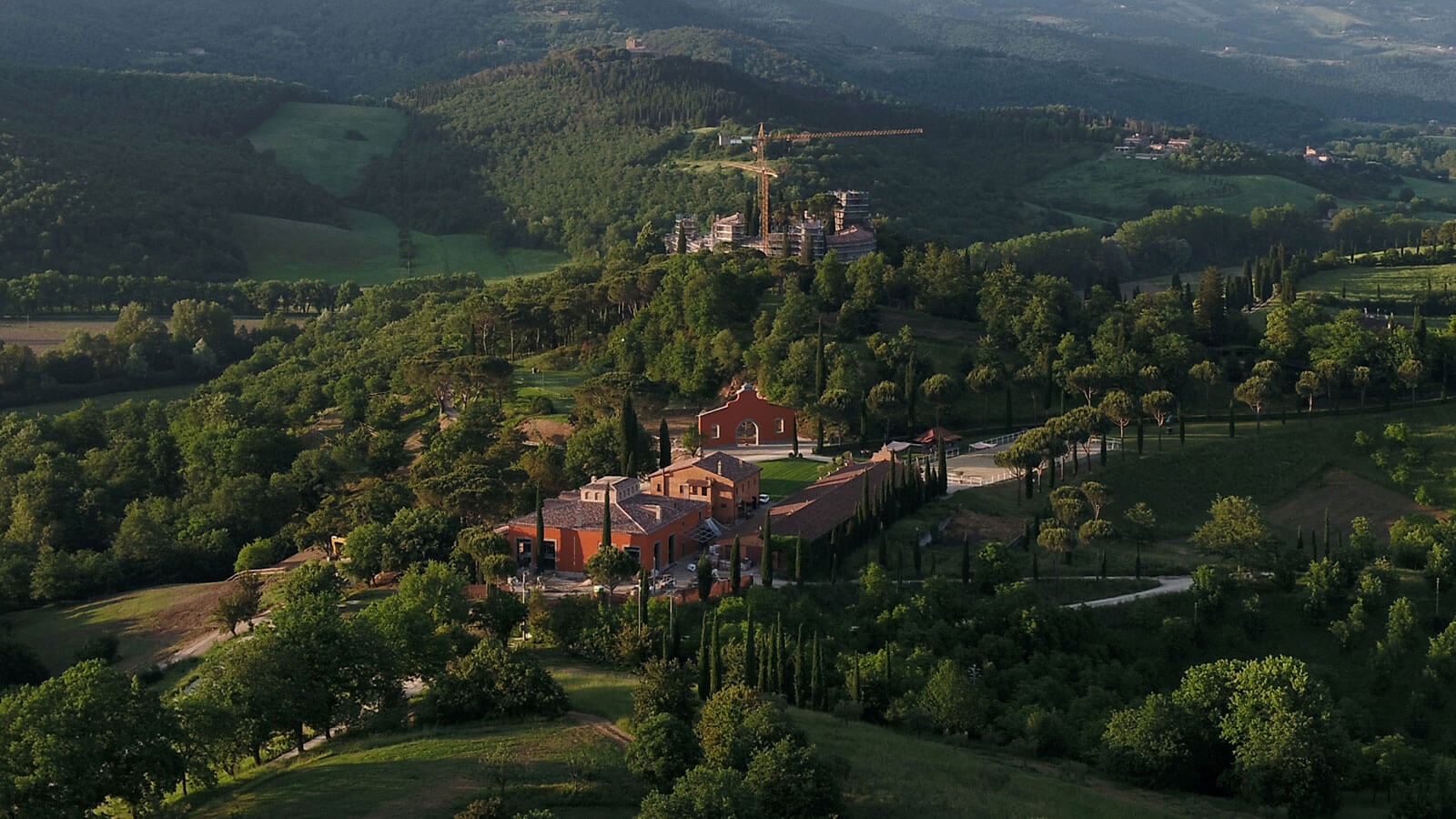 Things we love
Our monthly musings on the very best of Reschio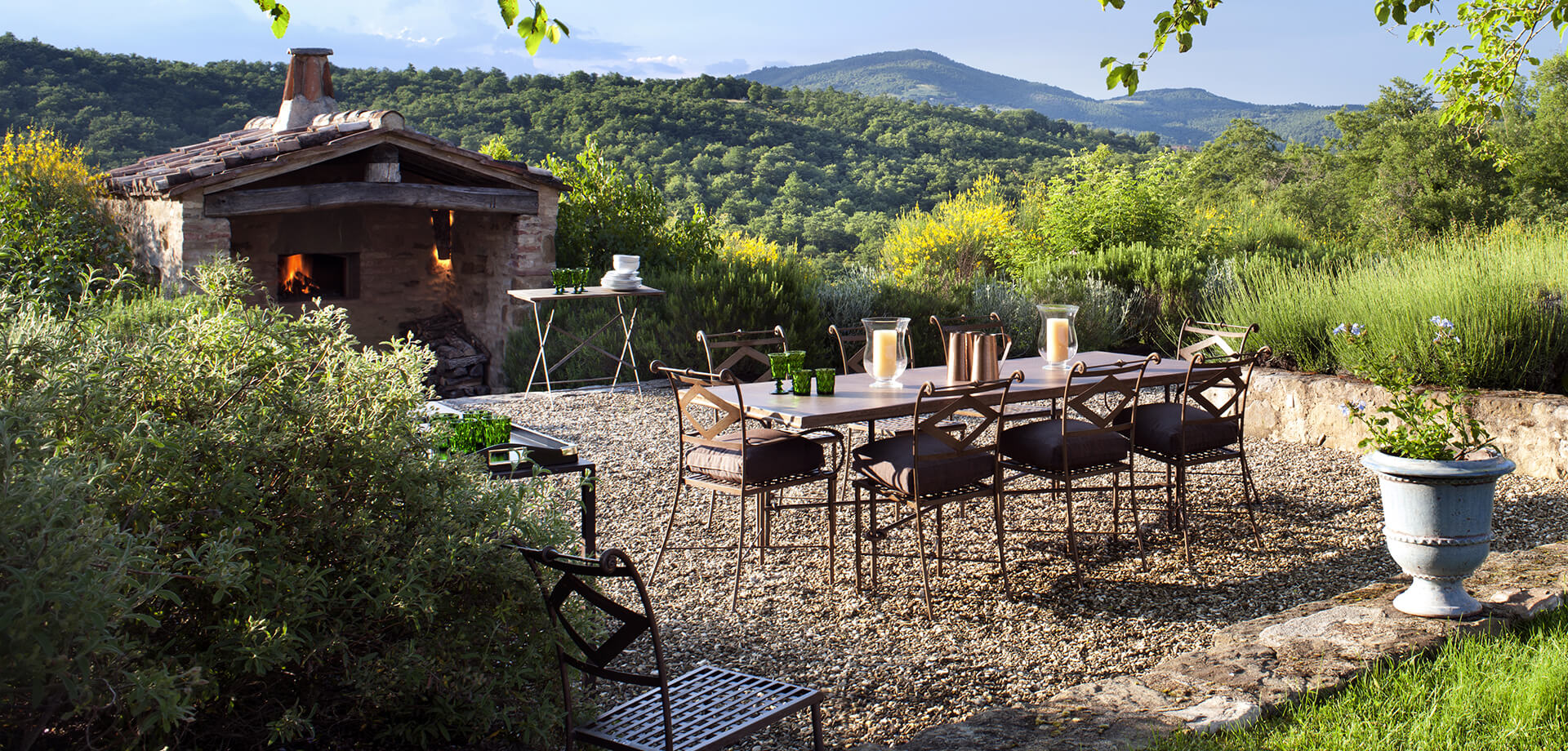 Stay at Reschio
Your opportunity to be in a magnificent house, where design, style and comfort are second to none