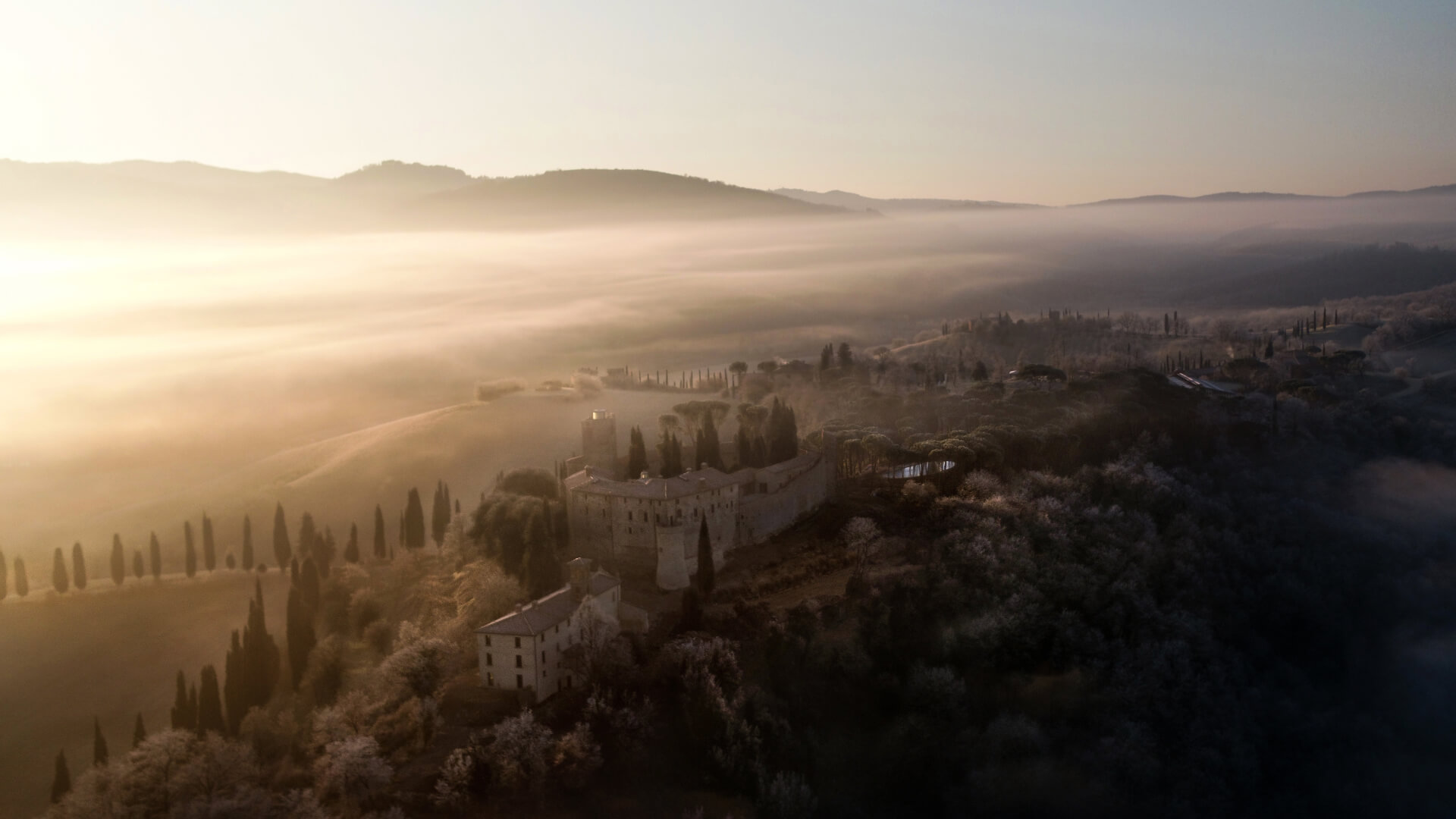 February 2020
Winter mornings at Reschio have a special beauty to them.
The mist rises as the frost thaws, and the sun floods the hills - with an exciting sense of the spring to come.
It is certainly a time of new beginnings here, for the three years of work in creating Hotel Castello di Reschio are finally complete. The rooms are resplendent, the glasses in the Palm Court bar are polished, our chefs are drawing up their delicious menus, and the pool is a very pleasant temperature. The whole Castello is buzzing as we prepare to welcome our first guests very soon (and you can book now to be among them...).
Meanwhile, 'dry January' has had a happier meaning for us here - far from feeling the need to abstain from that cheering glass of Barolo with lunch, we have enjoyed a month with a mere two days of rain, giving cause for long lunches on the terrace of the Ristorante Alle Scuderie (often indeed with more than just one glass). The beautiful conditions have kept our horses and equestrians very happy too, our truffle hunters are out and about, Donna Nencia has been foraging for her favourite botanicals, and the keener tennis players are already training for the summer on our new courts.
We look forward to you sharing in these delights with us, and send you our very best wishes at this exciting beginning of a new decade, and a new chapter.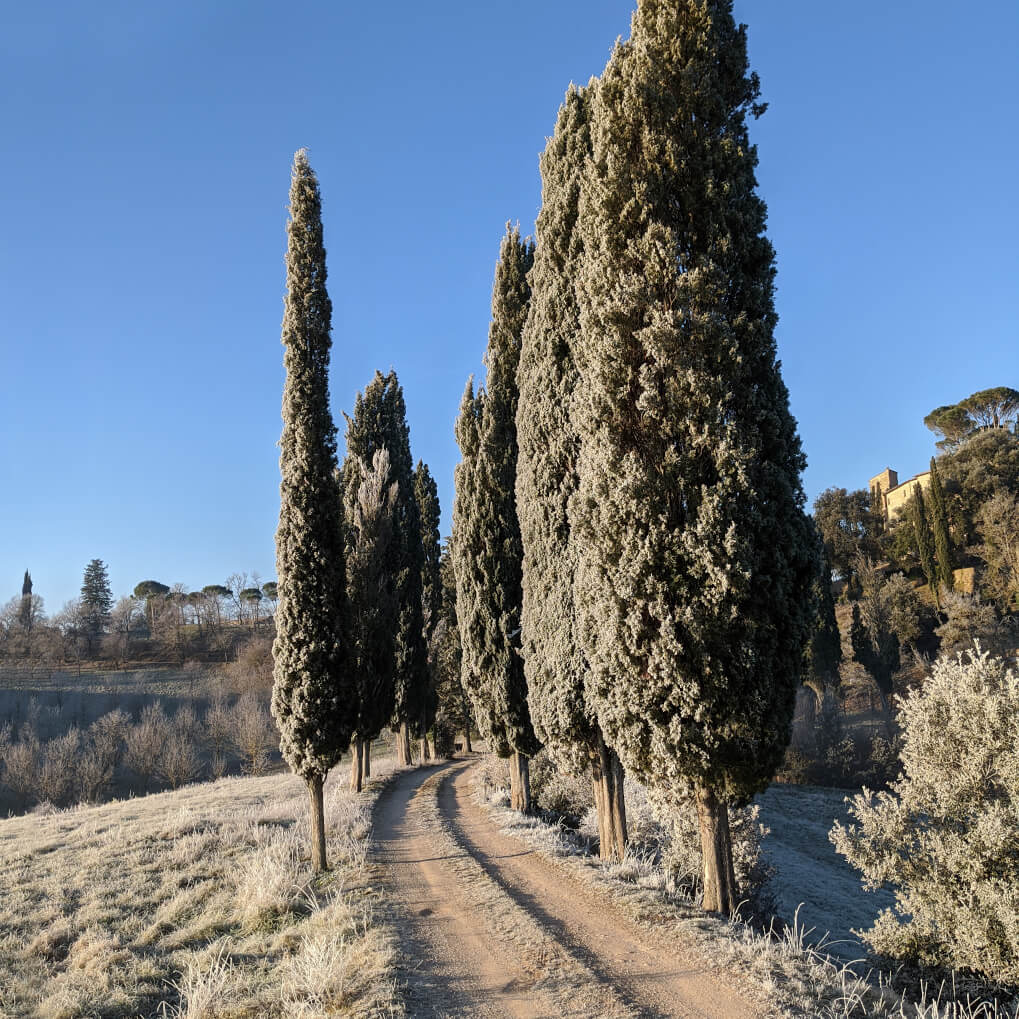 Things we love
Our monthly musings on the very best of Reschio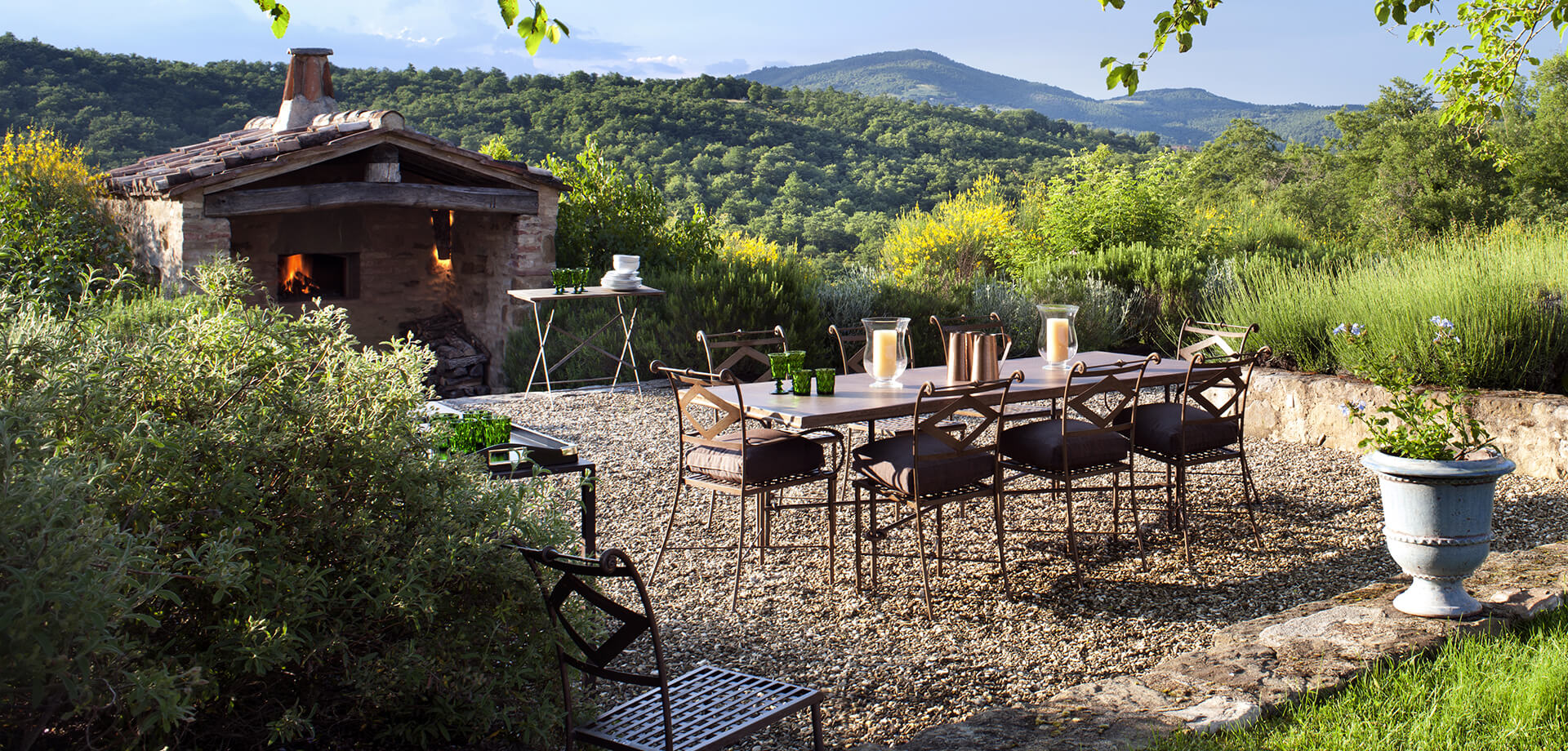 Stay at Reschio
Your opportunity to be in a magnificent house, where design, style and comfort are second to none