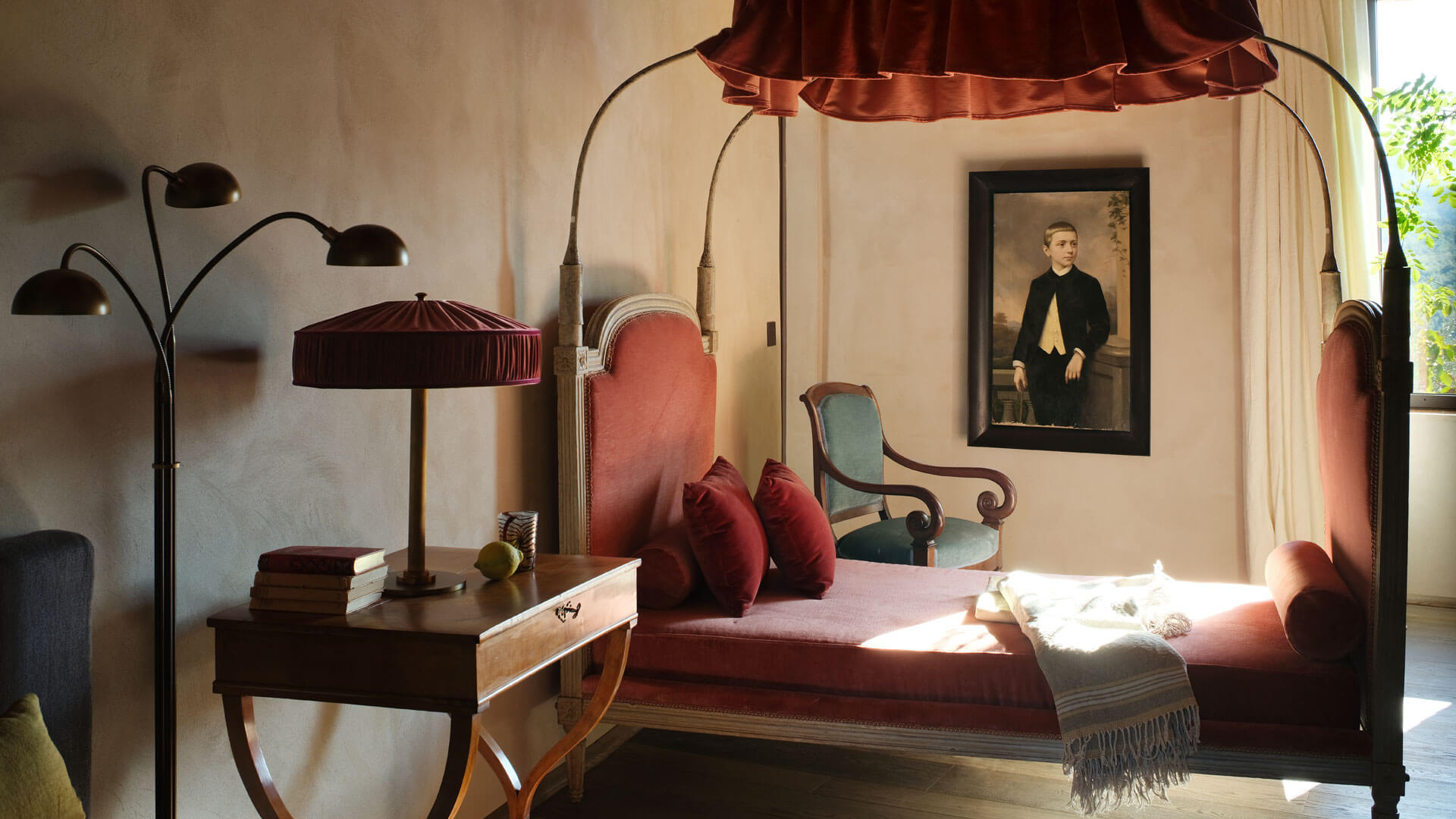 November 2019
A Millennium in the making
An exclusive first glimpse into Hotel Castello di Reschio. A whole cast of brilliant crafters have been playing their part here at Reschio. Stone-masons, builders, carpenters, blacksmiths, plumbers, electricians, technicians, engineers, surveyors, gardeners… Their expert touches are all adding to the story of the 1000-year-old Castello, and making it an unforgettable place to stay. Meanwhile, down at the Tabaccaia di Reschio, the design team have been busily crafting, testing and perfecting new pieces for the new rooms. Furniture, fittings, lamps, lighting, curtains, decorative items and accessories, all in gorgeous artisanal materials - wood, marble, copper, brass, wood, velvet, and linen.

Our designers have also collected historic pieces, paintings and portraits from the finest antique fairs across Italy, playfully combining the old with the new. Hotel Castello di Reschio will open its doors in June 2020. But excitingly, it's already time to start dressing some of the completed rooms...

We love the whole creative process - and we look forward to welcoming you in, to be part of the continuing story.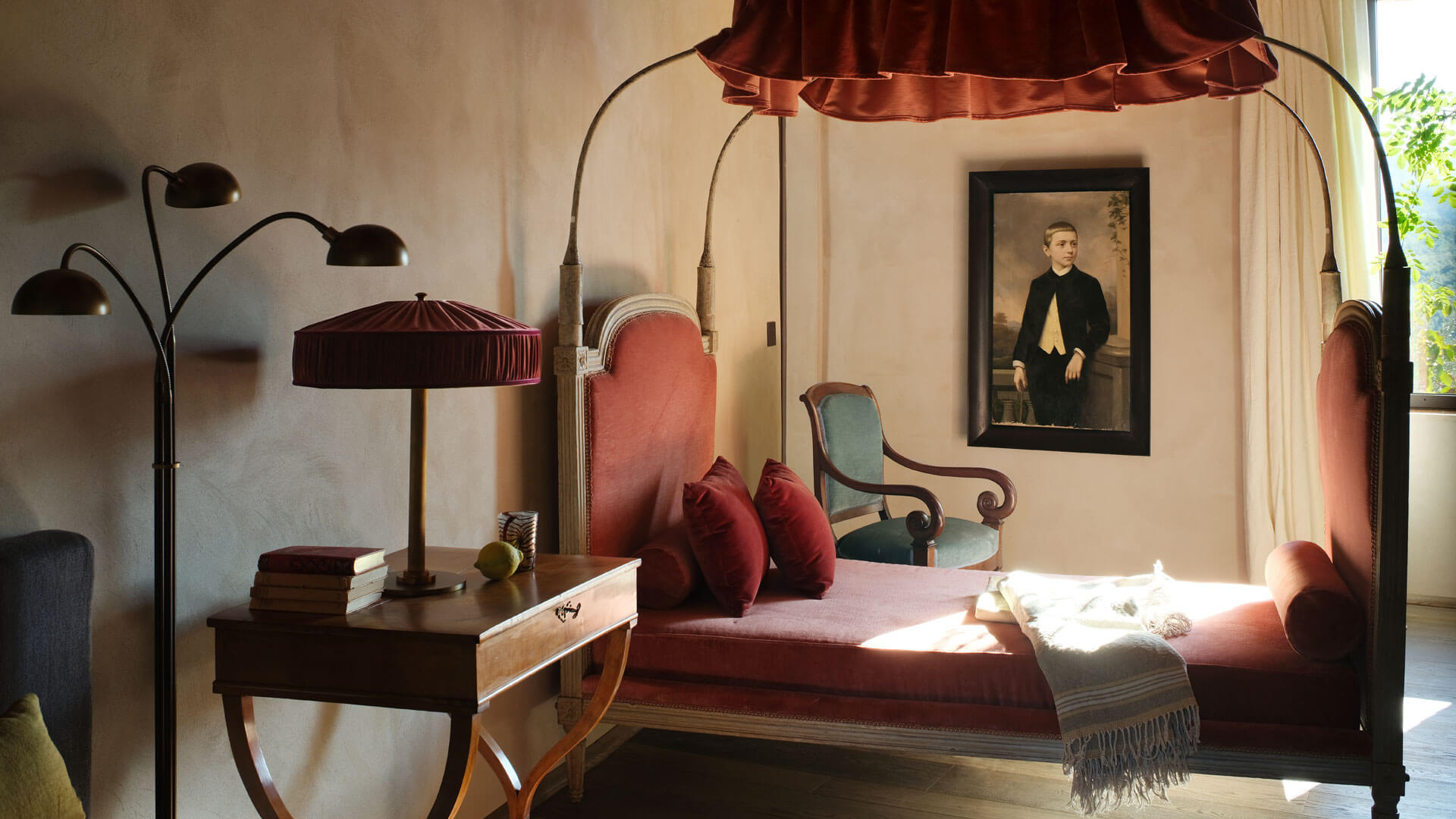 Things we love
Our monthly musings on the very best of Reschio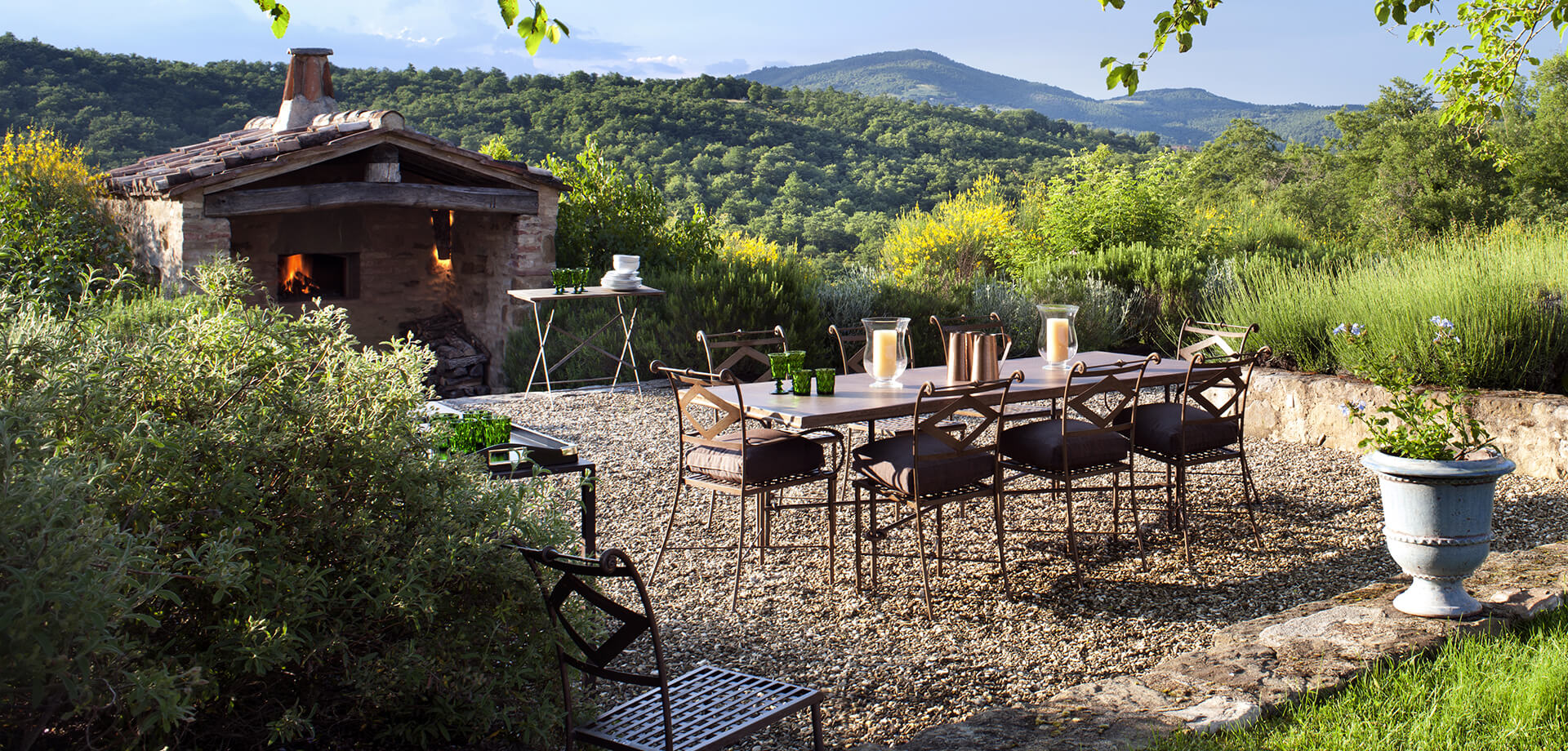 Stay at Reschio
Your opportunity to be in a magnificent house, where design, style and comfort are second to none