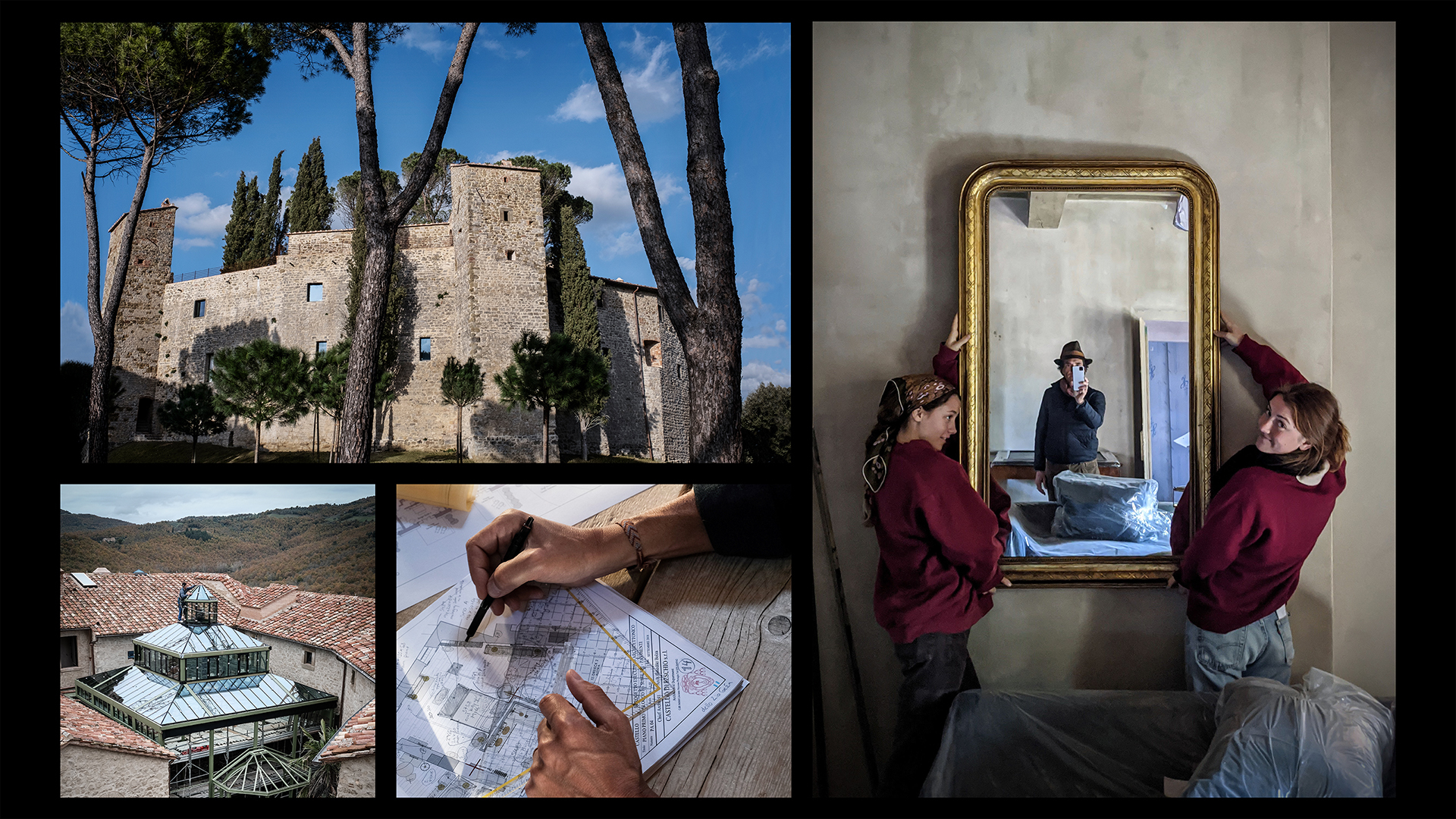 May 2020
A Millennium in the Making
It has been our lifelong dream to convert the Castello, our former home, into a family-run hotel. The first sketches and ideas came about when sitting around the kitchen table back in 2001. Many family members and many friends would often visit, staying in charmingly robust quarters, with little furniture, heating or bathrooms. A wish to accommodate them a bit more comfortably further fuelled our desire to create something extraordinary here.

The process has been an incredible journey. Consolidating the work of medieval masons, in restoring the massive stone walls. Rebuilding every floor and roof, while reclaiming as much of the original material as possible. Installing state-of-the-art hydraulic and electrical systems, all complete with the most energy-efficient technology available. Cherry-picking fun and eclectic antique furniture and paintings from across Italy, then restoring them over a period of four years, to complement and contrast with my new design pieces specially conceived for the Castello.

The excitement is gigantic, and ever growing. The new team here is ready, and raring to open the doors to you - which we plan to do in early 2021.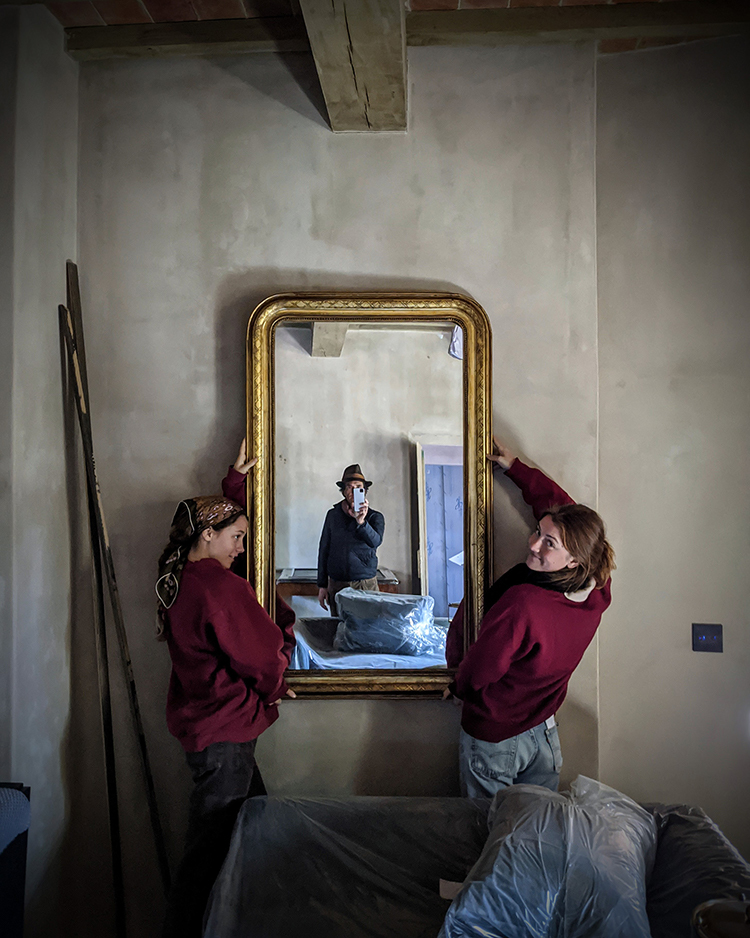 Things we love
Our monthly musings on the very best of Reschio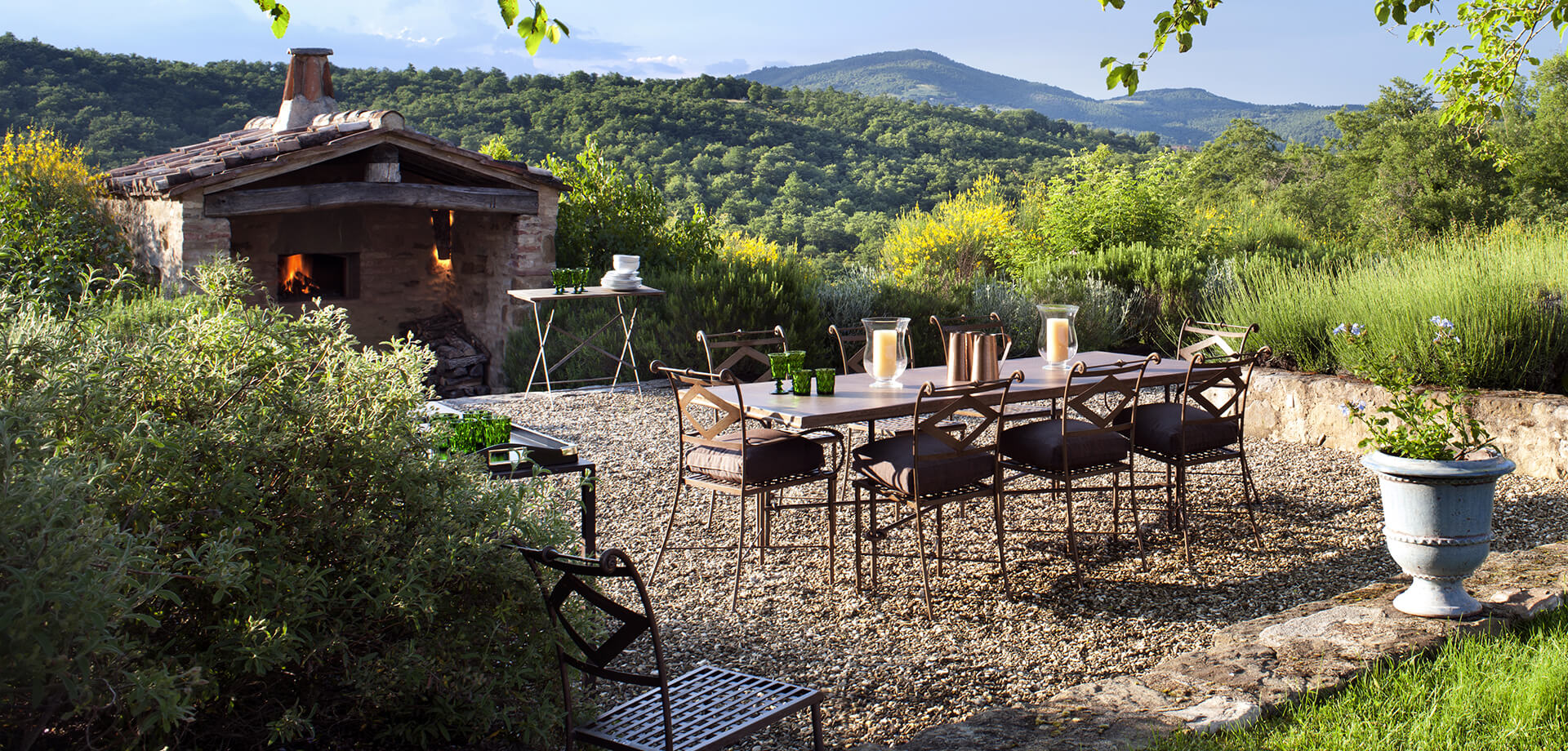 Stay at Reschio
Your opportunity to be in a magnificent house, where design, style and comfort are second to none