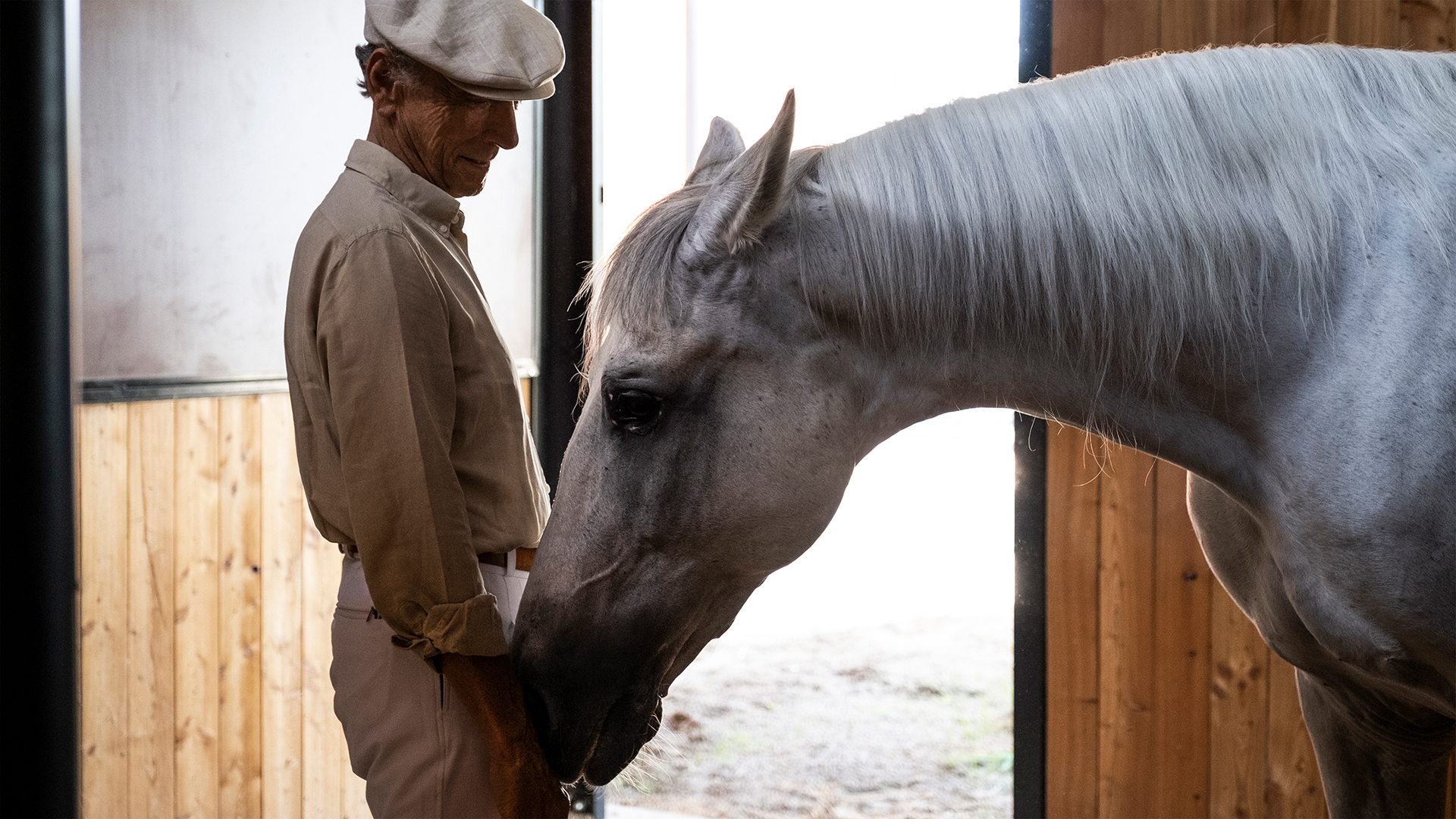 July 2020
Our Spanish Horses
Conte Antonio Bolza, a devoted horseman, established a stud of purebred Andalusians in 1999. Together with Antonello Radicchi they travelled through Spain in search of the perfect stallion, when they reached Seville, it was an eureka moment as Uranio VI was led out. His progeny now numbers forty with names such as Il Magnifico, Aurora and Serenissimo demonstrating the utter joy of those early foals born at Reschio. Four or five foals are bred each year and the young stock is trained gently by Antonello using only a head collar.
The loving care that is devoted to these magical animals cannot be underestimated. Galloping free in the rolling meadows of Reschio, their phenomenal stables, with panoramic views of the Niccone Valley were designed and built by Conte Benedikt. So luxurious are the Scuderie and manèage that humans use the space for celebrations, should the horses allow.
Summer residents in Reschio's houses are treated to a weekly dressage performance when, Sgr. Conte, who cuts a dashing figure on his white stallion or Antonello, director of the Reschio Stables since 2003, and his stable team, put our powerful horses through delicate and incredible maneouvres.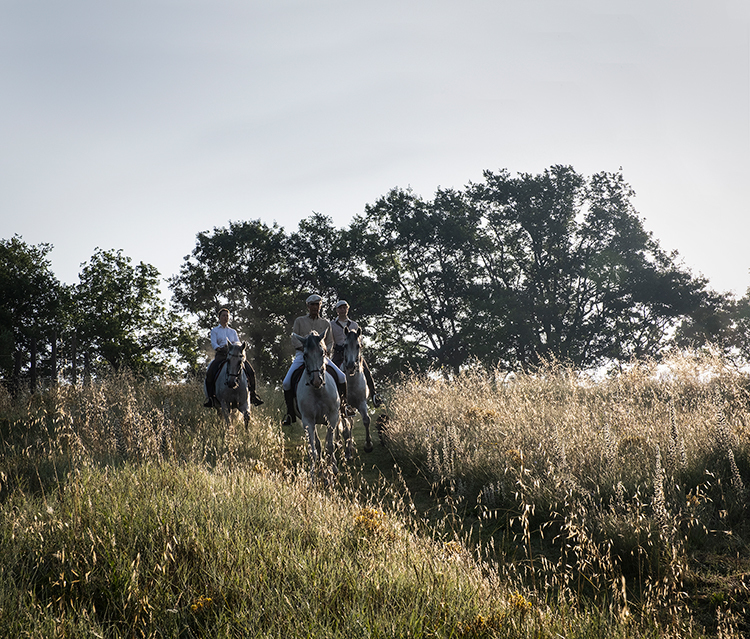 Things we love
Our monthly musings on the very best of Reschio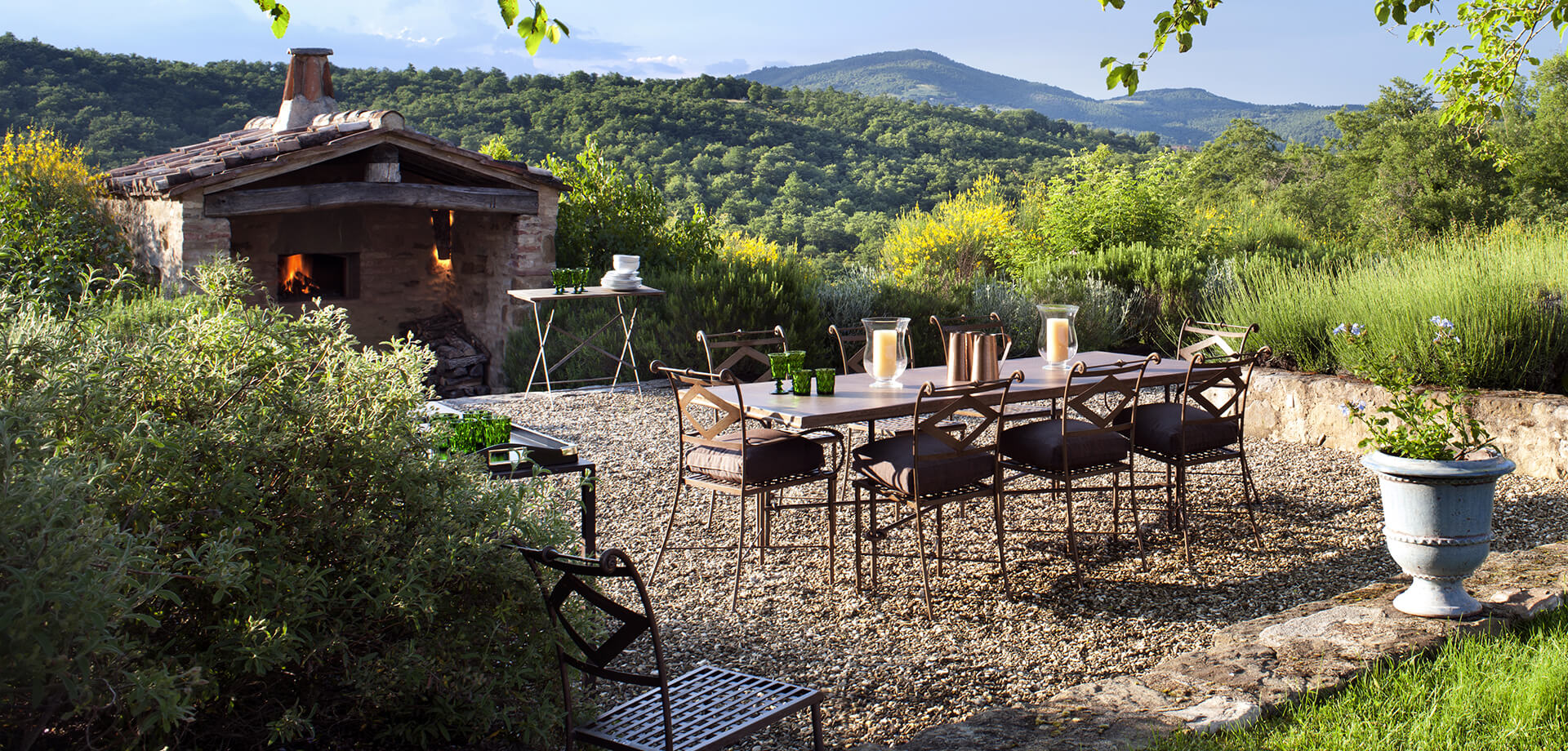 Stay at Reschio
Your opportunity to be in a magnificent house, where design, style and comfort are second to none