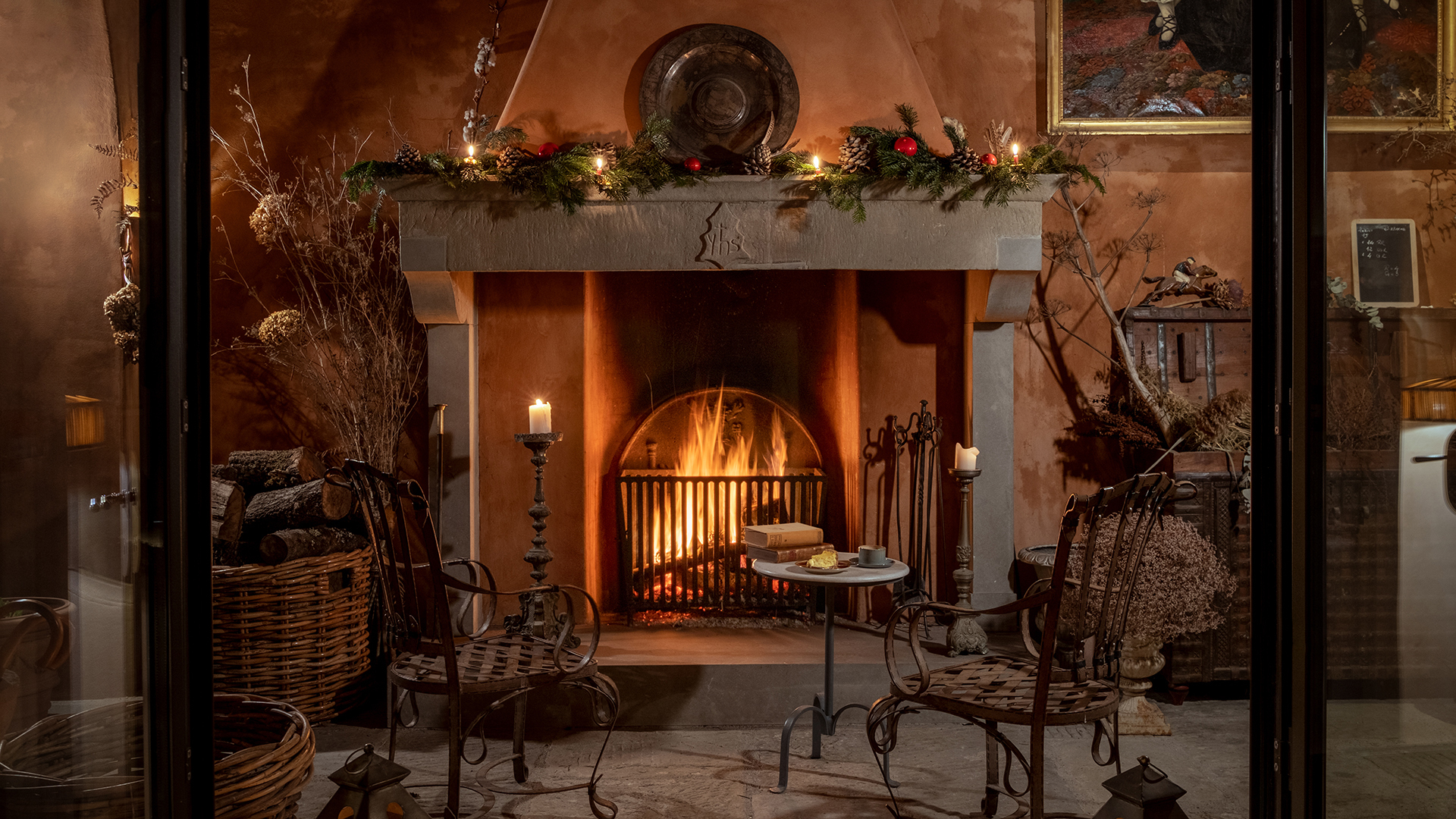 November 2022
We Love Christmas At Reschio
Roasting chestnuts on open fires, enormous Christmas trees throughout the castle decorated by the family. Candles are lit and the whole castle catches the sweet fragrance of pine cones and festivities. The choir rehearses Christmas carols in the Reschio chapel. Chefs prepare for lavish feasts that will leave us lingering at tables with friends and family, laughing and chatting before long languorous walks through the forests, crunching over dried leaves and keeping a watchful eye out for the fallow deer, wild boar and hares. As the day draws to a close, we gather before blazing log fires to play chess, scrabble, charades or just sit back listening to the tinkling piano in the Palm Court as cocktail shakers signal the preparation of aperitivi. There will be a candle lit procession to Mass on Christmas Day, traditional festive meals and the 4-day Christmas break will play out to a soundtrack of nature and music, the most perfect way to unwind together.

From the 28th December, a new energy sweeps through the castle, it is the end of 2022 and we look to 2023 with wild enthusiasm. Corks will be popping during a sumptuous 5-course New Year's Eve Dinner and there will be music and dancing to usher in the New Year and, on 1st January, a 4-course lunch will be served to celebrate fresh beginnings. A 5-night celebration with long walks along cypress lined avenues or wild hacks through ancient olive groves with planned activities included, such as a cookery class, wine or olive oil tasting and an indulgent 50-minute massage.

Why not join us and celebrate the most magical time of year in the magical paradise that we love.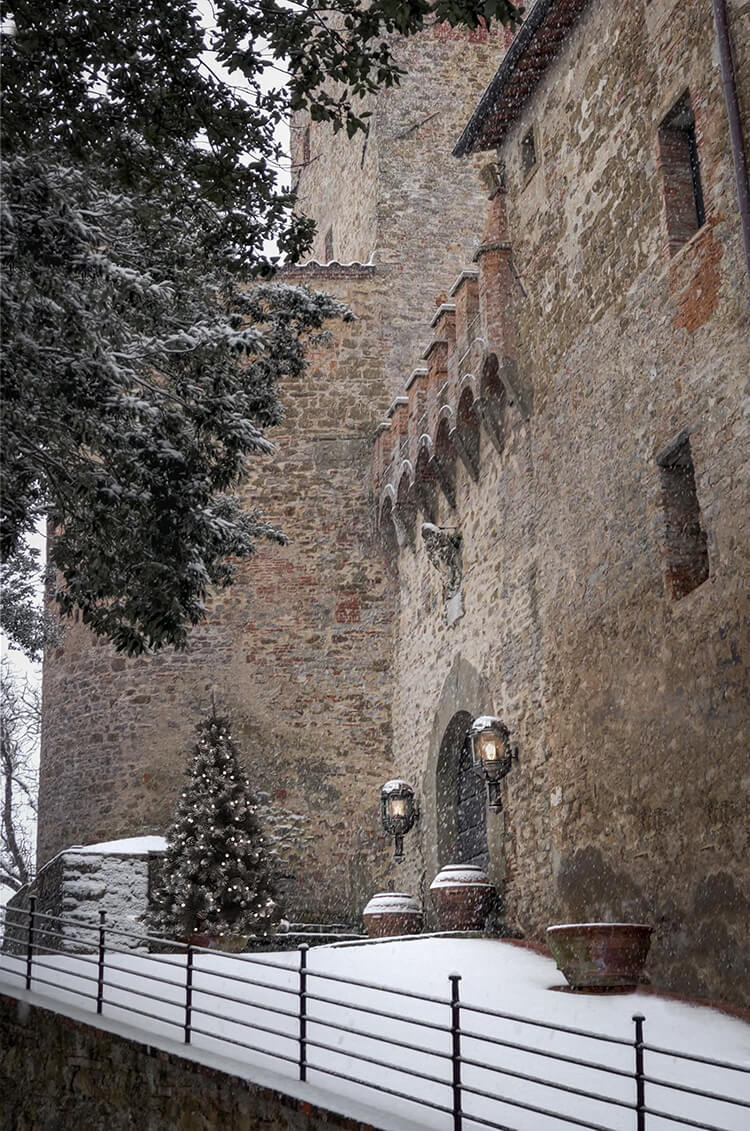 Things we love
Our monthly musings on the very best of Reschio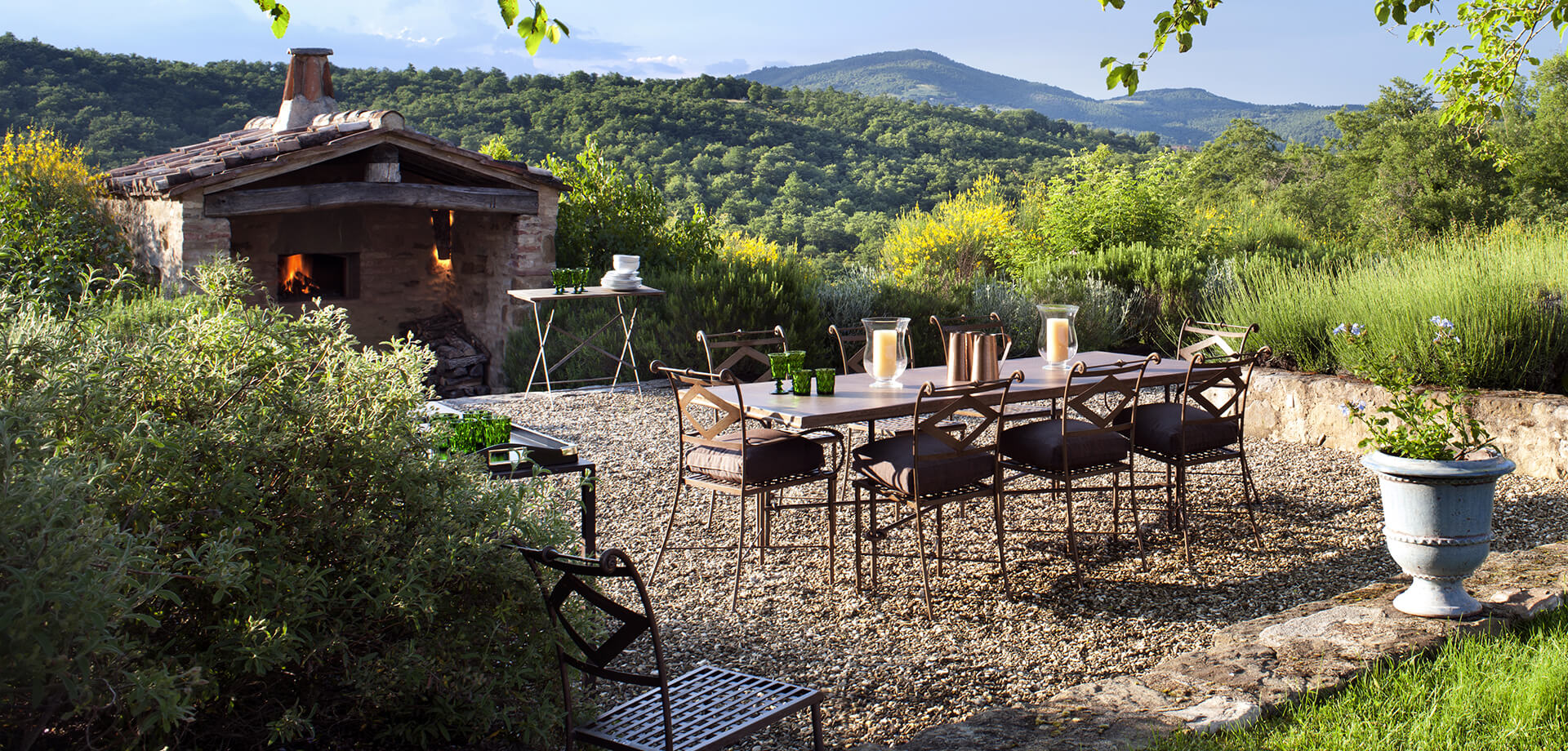 Stay at Reschio
Your opportunity to be in a magnificent house, where design, style and comfort are second to none