May 2017
We love the tall slender grace of a cypress avenue...
These iconic trees were first introduced to the Mediterranean area by the Phoenicians in 1100 B.C. A mature cypress grows to a considerable height and being without sap is durable and can live to a great age - we are lucky to have majestic specimens leading to our castle.

Cypress trees have long been planted leading to villas, houses and castles and this is a tradition we at Reschio have been pleased to maintain. Over the years we have planted more than 2,500 new cypress trees along driveways and in newly restored property gardens. The base of the tender young trees, in their early years, have to be protected with wire mesh as deer find them irresistible to rub against to remove the velvet as their antlers develop.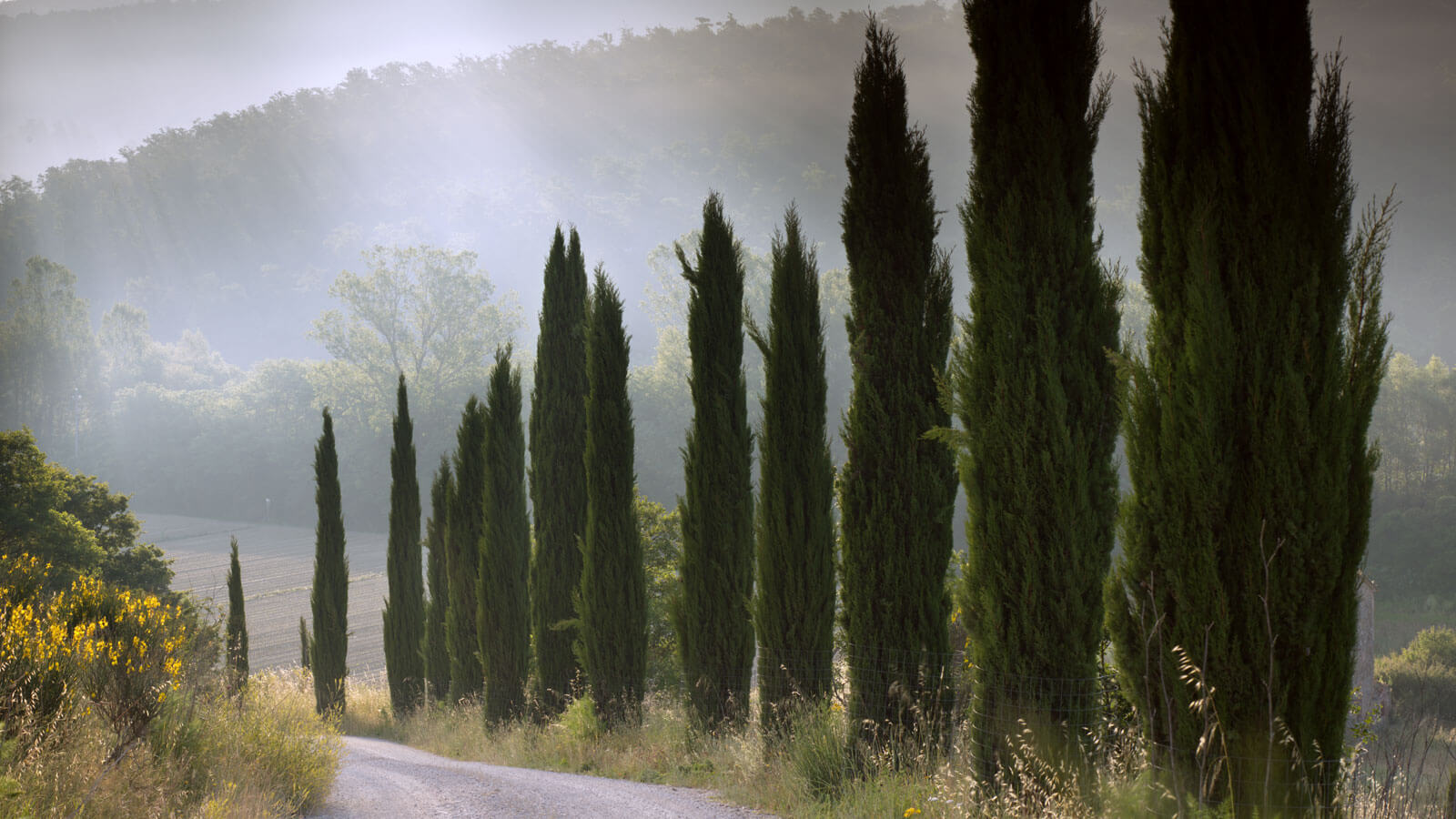 Things we love
Our monthly musings on the very best of Reschio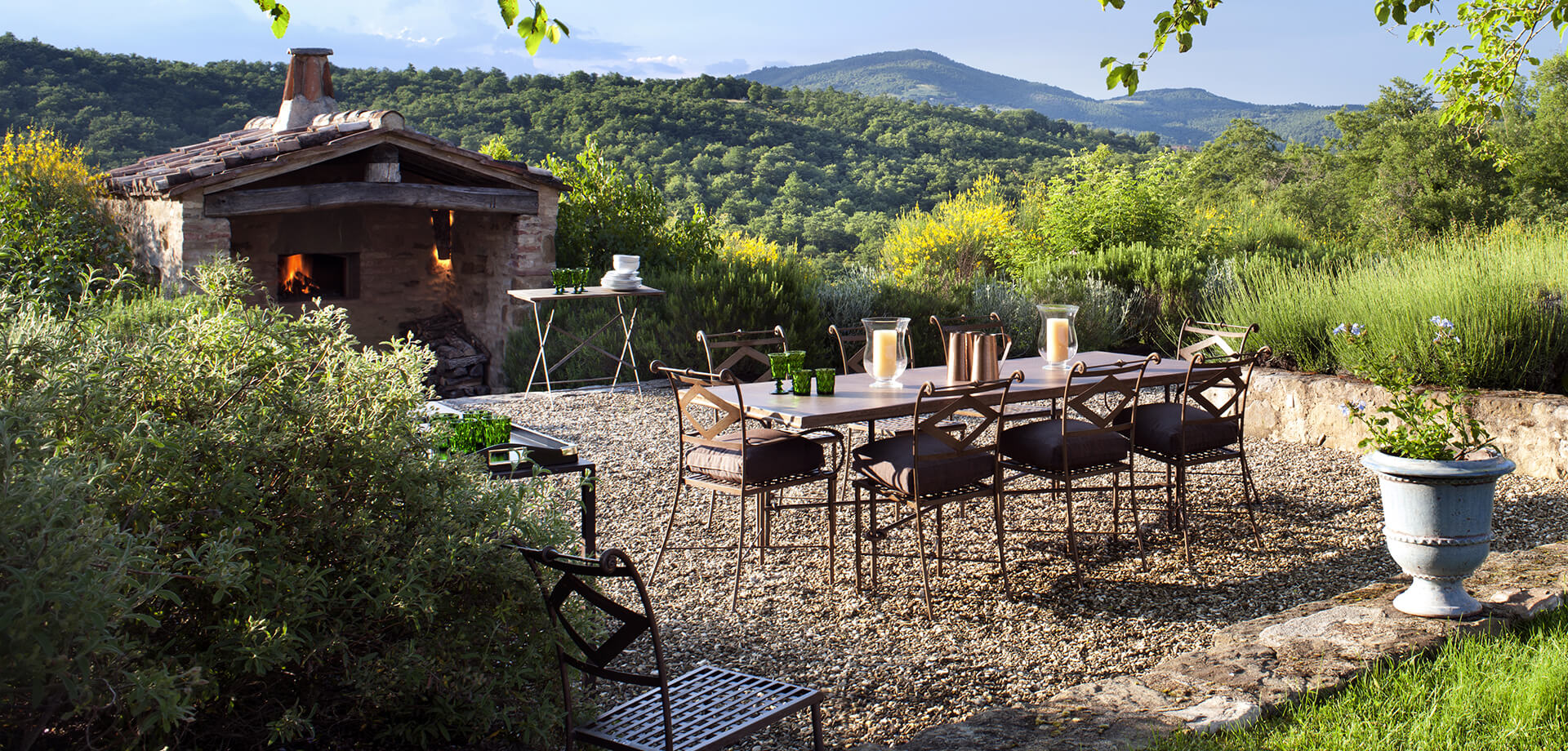 Stay at Reschio
Your opportunity to be in a magnificent house, where design, style and comfort are second to none