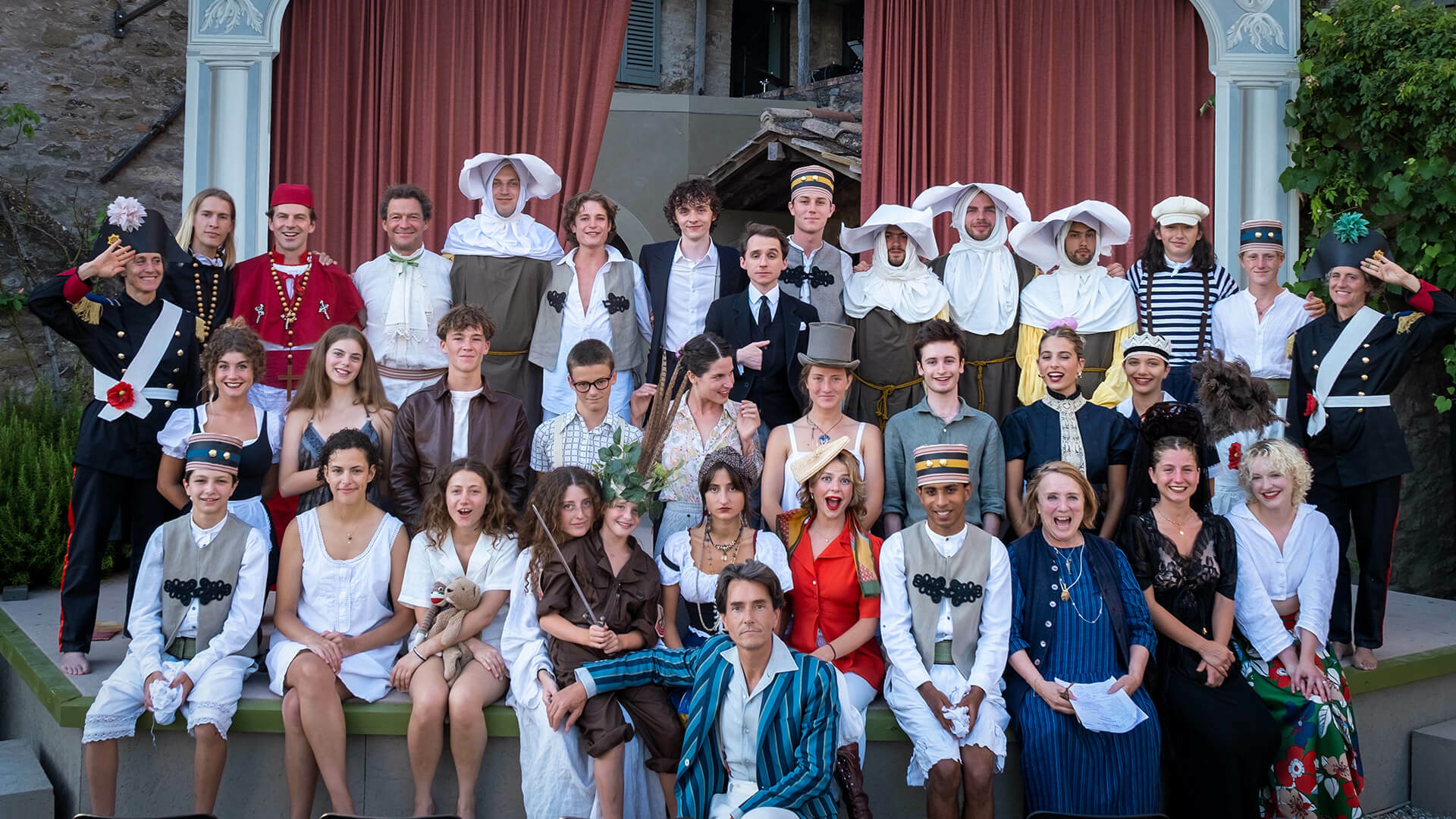 November 2023
We Love Drama
We love drama so much so that we now have our very own Reschio Players. Performing together annually, this troupe of thespians, theatrical producers, costume designers, lyricists, choreographers and musicians are all cast from family, friends and a sprinkling of professionals. Over two nights this summer, guests from the Hotel and Houses filled the Bolza's courtyard. Ticket sales and donations raised €41,000, which went directly to the Alsama Project, a charity providing education for young people in refugee camps.

Produced by Benedikt and Nencia, "Who Killed the Cardinal" was essentially a tonguein-cheek parody of our own beloved Hotel Castello di Reschio, peppered with a cast of characters of our own invention. We love traditions, especially those that give to charity and now the perfect stage has been built, complete with lighting rigs and sounds systems, this is one tradition that we know will continue to run and run.

As laughter rippled through the audience with a standing ovation at the final curtain each night; it was agreed to add an ambitious third performance next year. We would love you to join the fun from 26th to 28th July 2024.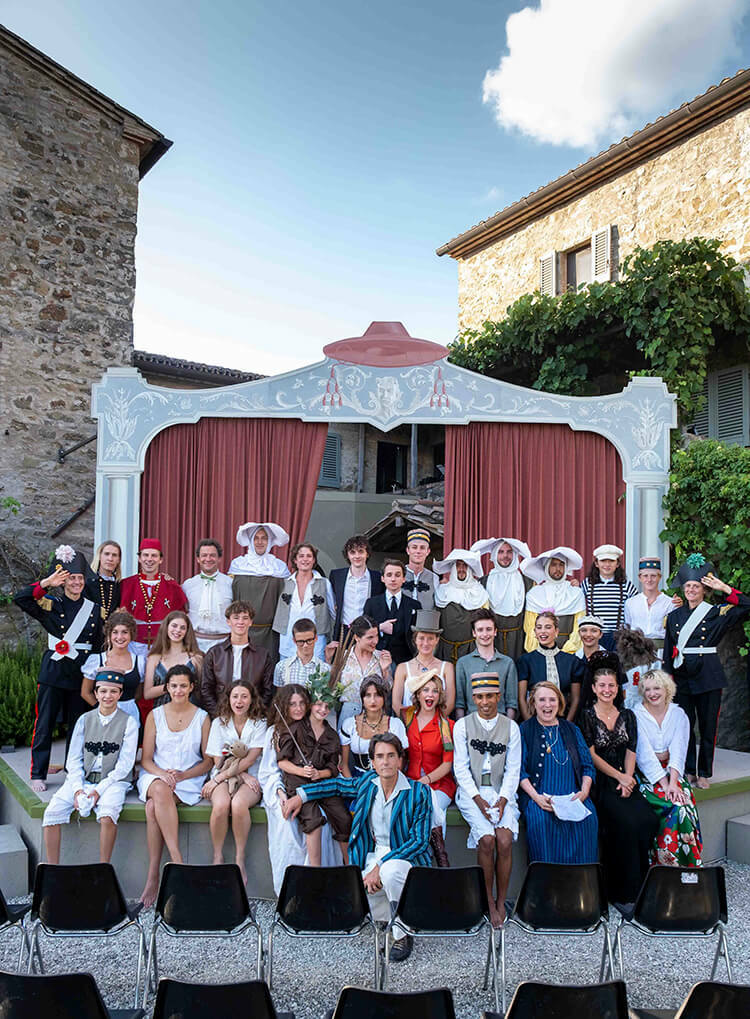 Things we love
Our monthly musings on the very best of Reschio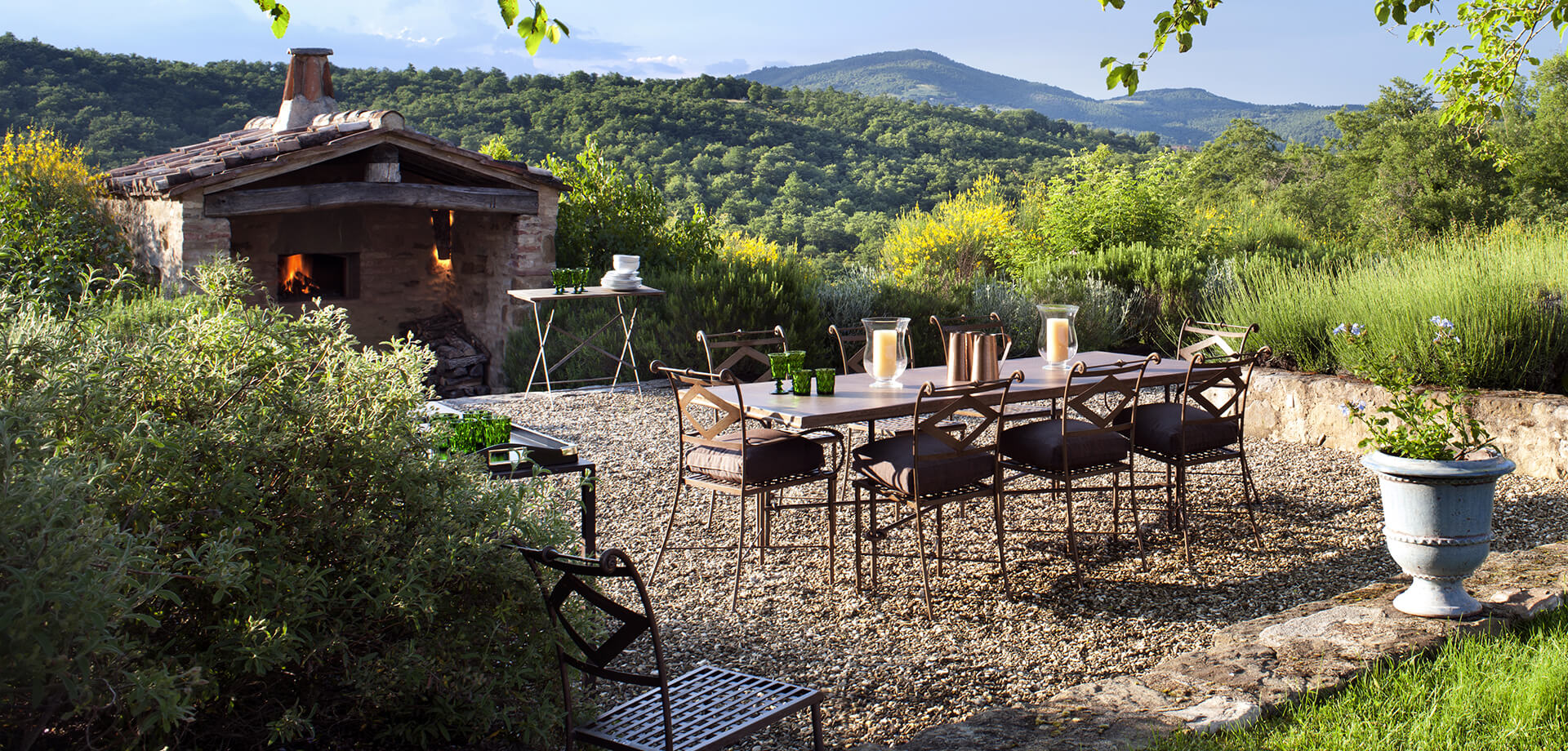 Stay at Reschio
Your opportunity to be in a magnificent house, where design, style and comfort are second to none