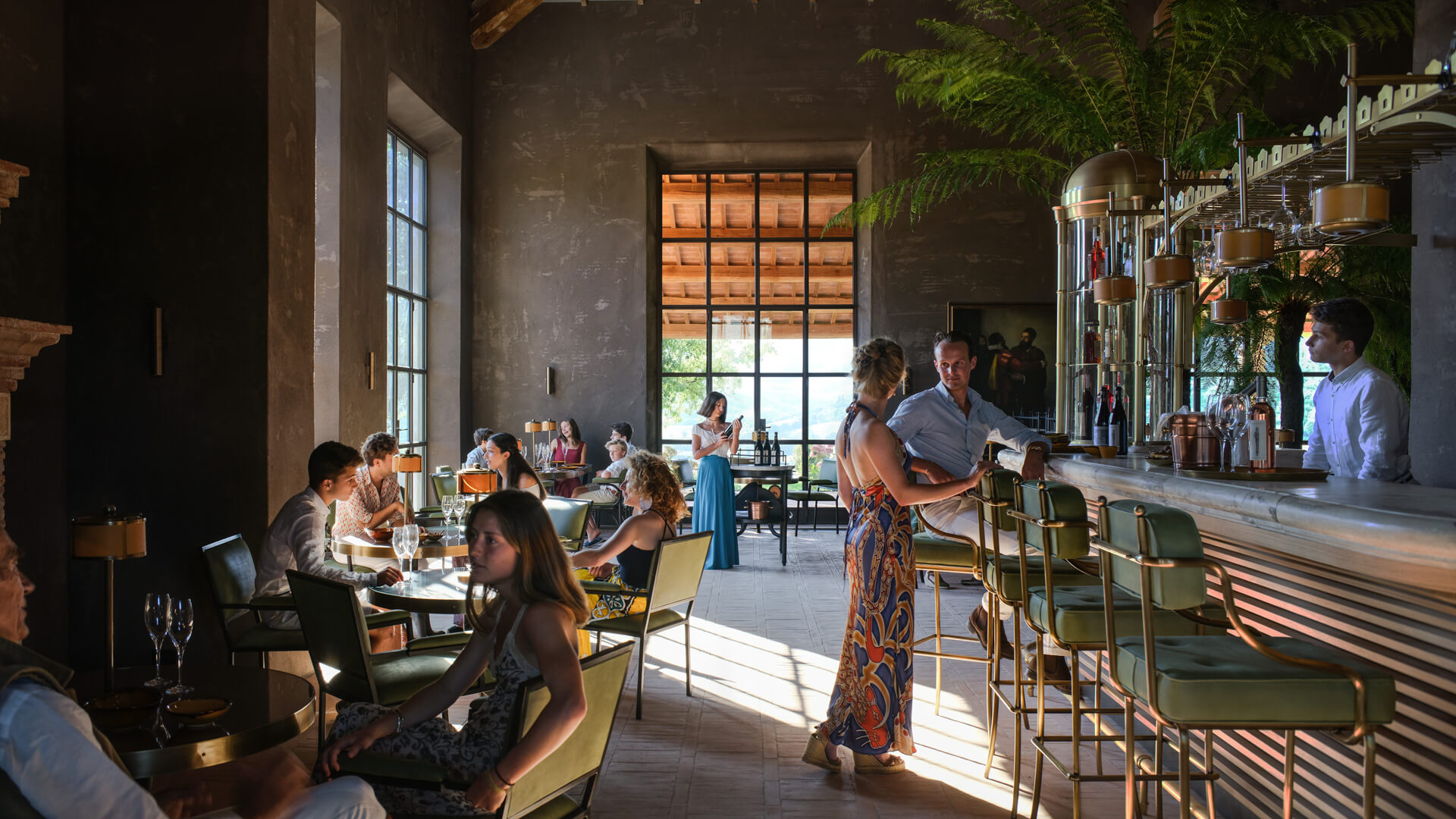 August 2019
We love the new ristorante Alle Scuderie...
The Ristorante Alle Scuderie opened its doors on Saturday, the culmination of a year's work by the B.B. for Reschio creative team.

The large spacious building has a double height internal dining hall which is furnished and decorated with custom designed and created furniture and lighting pieces. The seating on the banquettes or armchairs can be arranged for couples, small or larger groups and indeed more numerous parties. There are also dining options on the large covered terrace or in the garden by the old restored fountain or indeed under the pizza loggia complete with its fireplace.

Our philosophy is to create and serve simple Italian dishes using ingredients from our kitchen garden and the estate or sourced from the local area. The wine list includes our house wines as well as local organic wines and Italian classics.

At the heart of the restaurant is the Bar Centrale, a work of art in itself, crafted by our skilled woodworkers, blacksmiths and stone masons. It is a natural meeting place for all those on the estates at different times of day - call in for a coffee, a healthy herb cocktail or a pre-prandial.

We love our new Ristorante Alle Scuderie with its Bar Centrale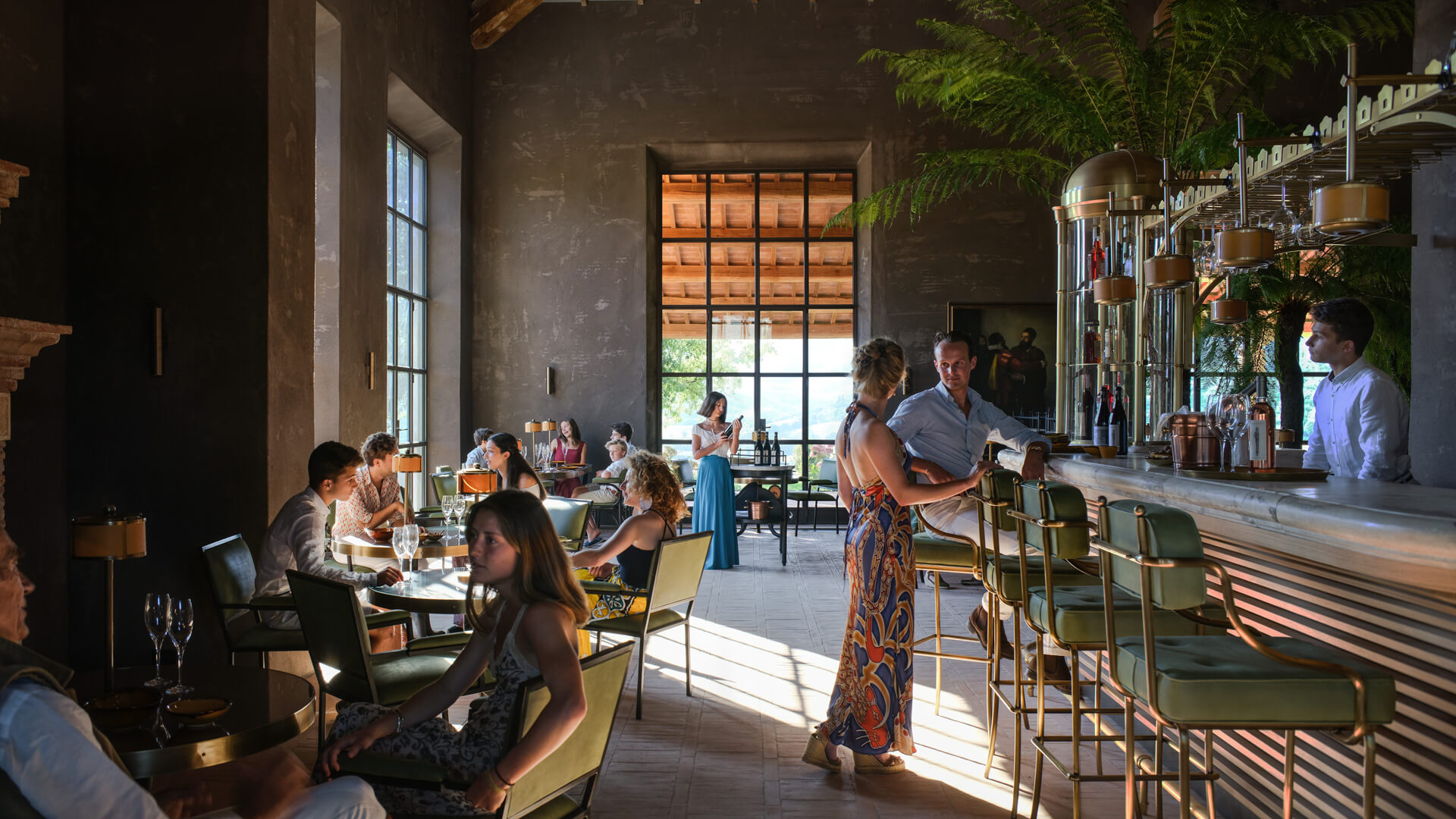 Things we love
Our monthly musings on the very best of Reschio.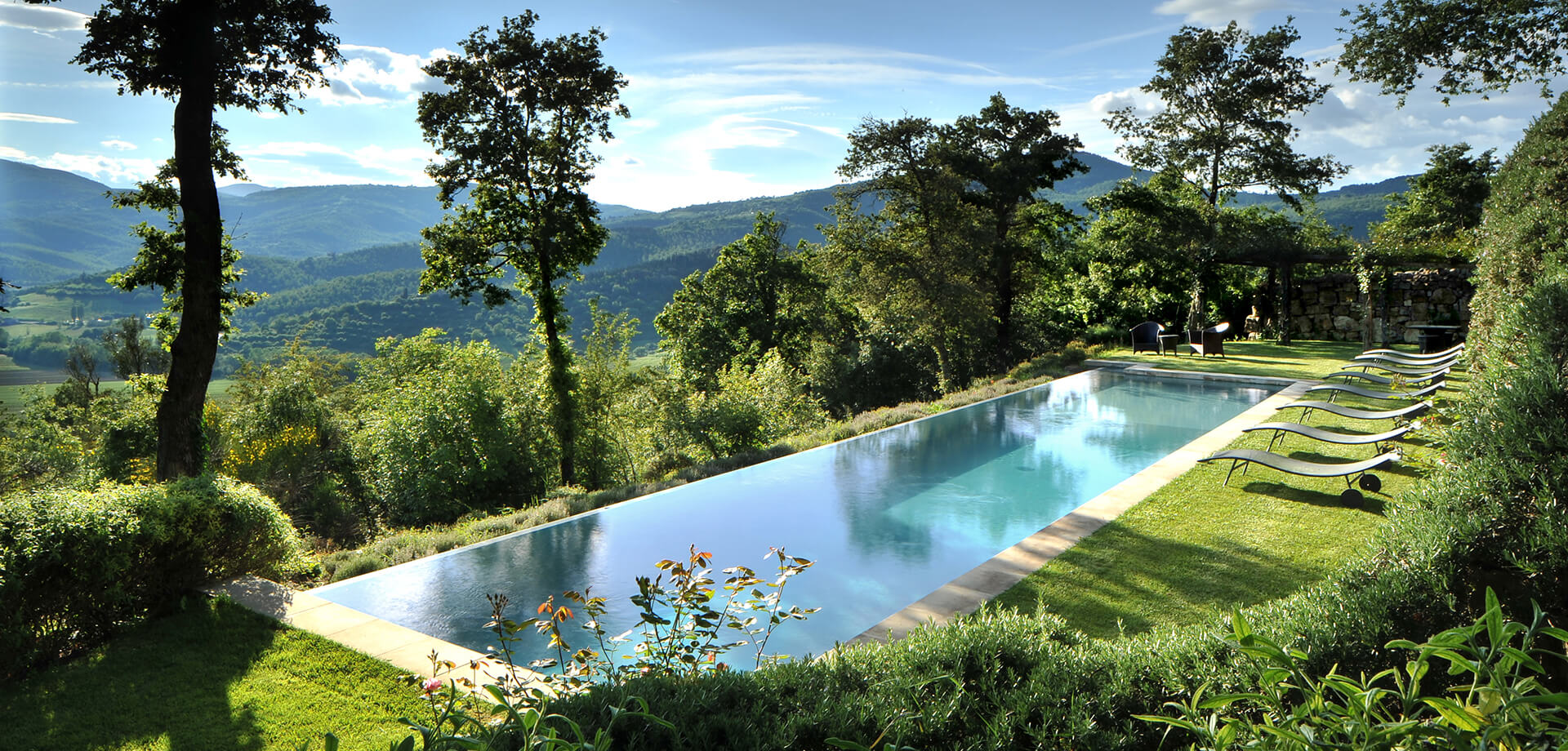 Stay at Reschio
Your opportunity to be in a magnificent house, where design, style and comfort are second to none