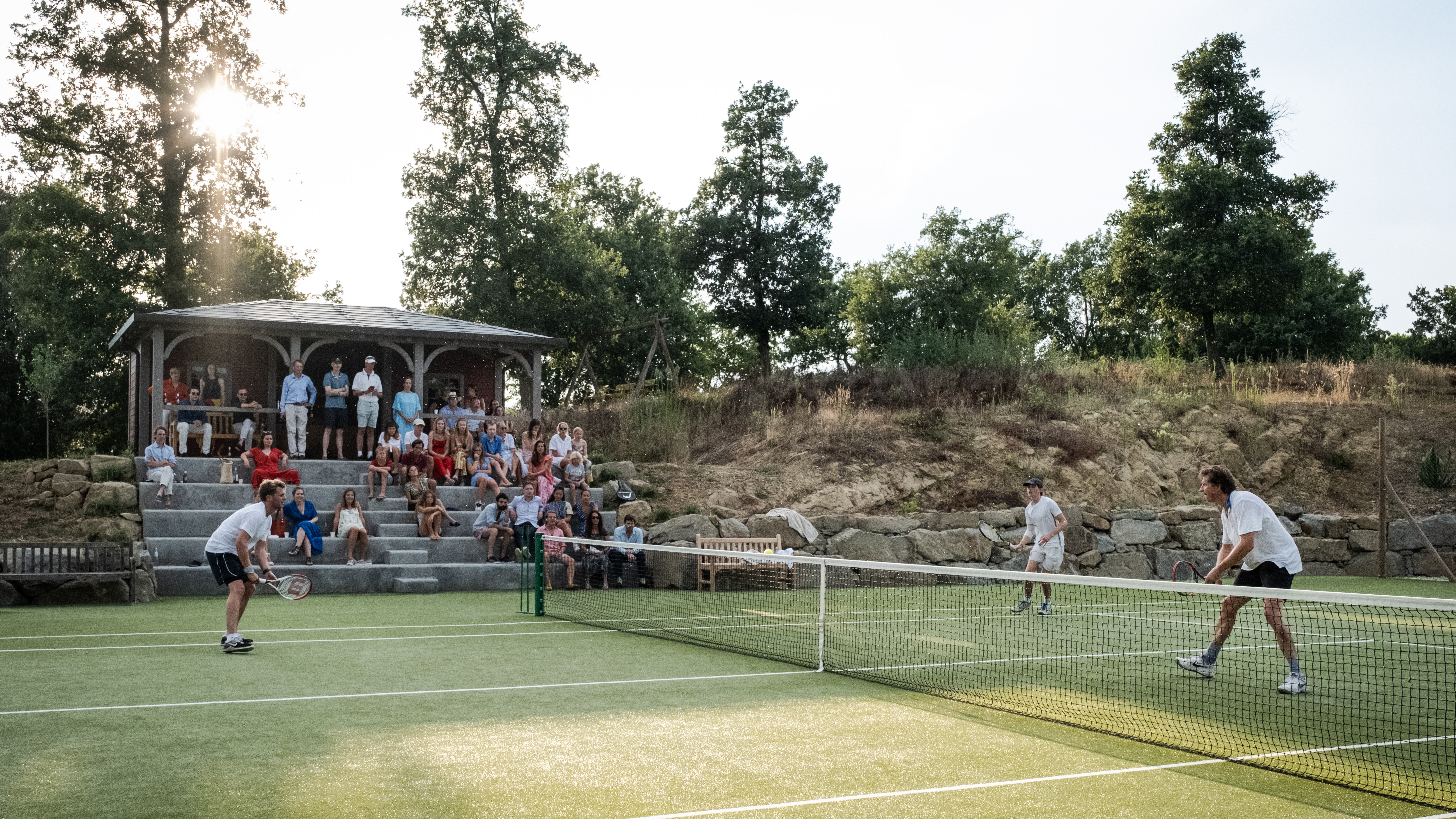 6th Reschio Inter-House Tennis Tournament
August 10, 2021 - Tennis Courts at Reschio
6th Reschio Inter-House Tennis Tournament at Reschio
August 10, 2021
The only time that Reschians raise their voice is to cheer their champions on in the duel on the tennis courts. The crowds all have a vague hope that the antique silver trophy, from renowned British jeweller Pragnell, might bring glory to their House. Occasionally players might object to the referee's favouritism, but that too is overlooked, it is the spirit of the game that always triumphs.
The 6th Reschio Inter-House Tennis Tournament was witness to some outstanding play in the searing summer heat with players aged from thirteen years to youthful over sixties battling it out in true Palio tradition. Family loyalties were split and two Houses joined together to create an even stronger force while the father and son combo proved a dynamic partnership. As our tournament was played out during the Japan Olympics, which were rescheduled daily due to the spectre of positive Covid tests, we had injuries (none caused by the tennis), we had challenges that necessitated juggling the playlist, but fortunately the pandemic passed us by.
Finally it was the finals: Charlie & Arthur from Barco pitted against Max & Jack from Brusceto. The former team lifted the coveted trophy. It was the third consecutive final for Arthur, always paired with a Charlie, never the same one and this Charlie finally produced the win that, like sugar plum fairies, had so long eluded him.
Save the dates 8th to 12th August 2022 to witness the epic clash. Email [email protected] to submit your challenge. Each household (be they owners or rental guests) from the Estate is invited to put forth its contenders – a doubles team, or even several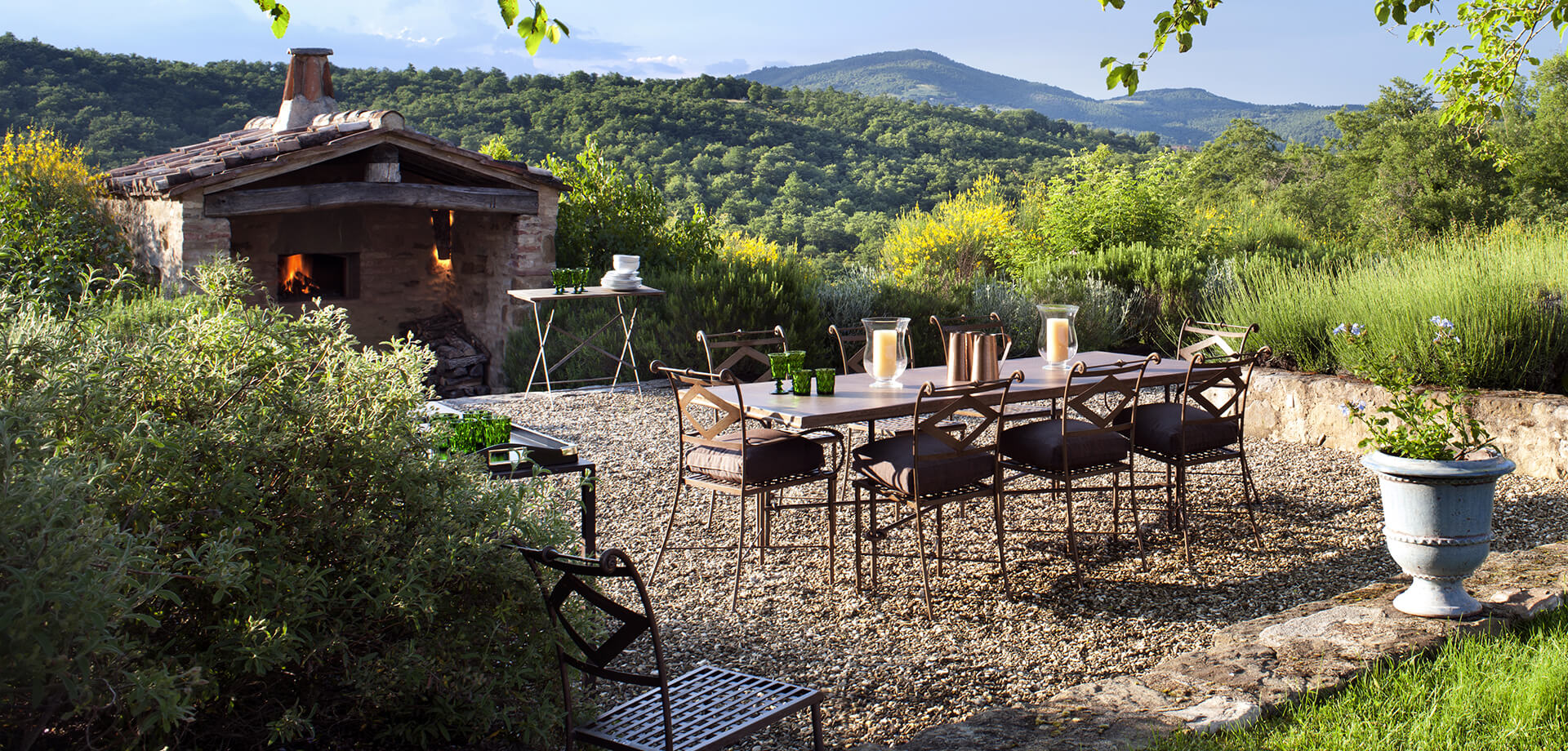 Stay at Reschio
Your opportunity to be in a magnificent house, where design, style and comfort are second to none