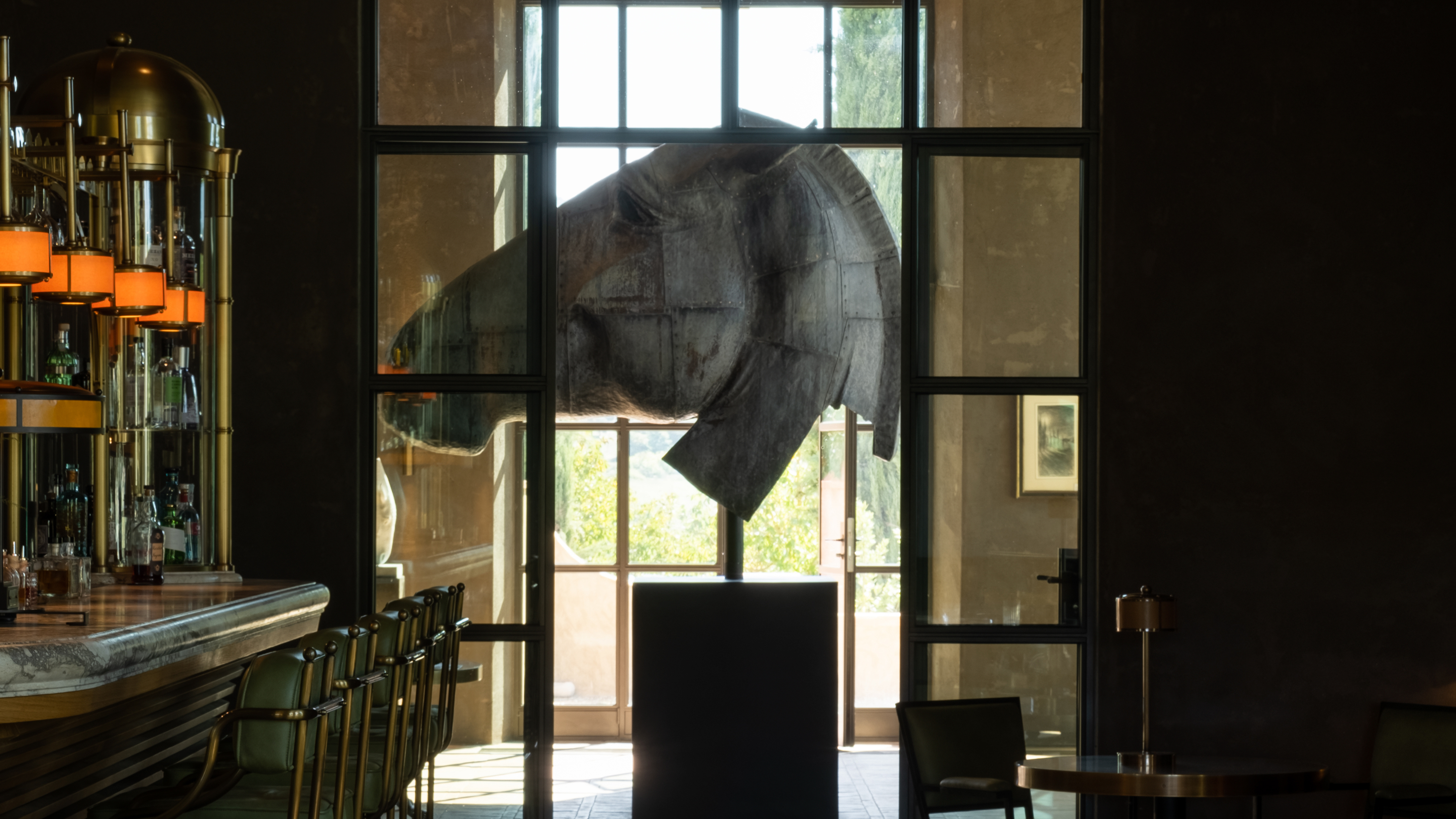 Carved, Cast & Drawn at Reschio - Nic Fiddian-Green's Exhibition
July 23, 2022 - Reschio Estate
Carved, Cast & Drawn at Reschio - Nic Fiddian-Green's Exhibition in Umbria will run into spring 2023
July 23, 2022
Nic Fiddian-Green
Since July 2022, Reschio has been thrilled to have Nic Fiddian Green's largest and most important marble carving as the centrepiece of his exhibition, showing his stunning monumental work. Sculptures in bronze, lead, copper and gold, as well as a collection of drawings, that spotlight his work over the past forty years.

It has been a most successful selling exhibition, with sculptures and drawings being despatched to Greece, Sweden, Great Britain, across the United States and in Italy too; a couple of items did not have to go far, as they will remain in the Reschio houses.
Nic Fiddian Green's largest marble carving, entitled 'How Still the Night' is a four-metre high piece of pure white Carrara marble carved from a single 35-tonne block, it pivots on a single pin. The sculpture appears weightlessly to float in the sky with ethereal grace. Fiddian Green worked on this piece for three years in a workshop in the little town of Pietrasanta, the birthplace of Michelangelo's David.
This sculpture has stood, immediately in front of the stables, a reminder of the powerful inspiration that the Reschio's Spanish pure breeds have been to many artists. It has stood with a major body of sculptures in bronze, lead, copper and gold, surrounded by a collection of drawings from his observation of classical architecture and Arcadian landscapes that he had completed over the past five years. He has taken inspiration from Renaissance artist Piero della Francesca, whose work is in many of the churches and museums close to Fiddian Green's Italian studio.
Without a doubt, the success of this unique exhibition, has been the setting: the Etruscan landscape where the artist first envisioned it. With a handful of outstanding monumental pieces remaining, as well as smaller replicas pieces, there has never been a better time to catch Nic Fiddian Green's equine sculptures and fabulous drawings, but be warned, they are intoxicating and you will want to own even the smallest, tactile piece. The exhibition will run into the spring 2023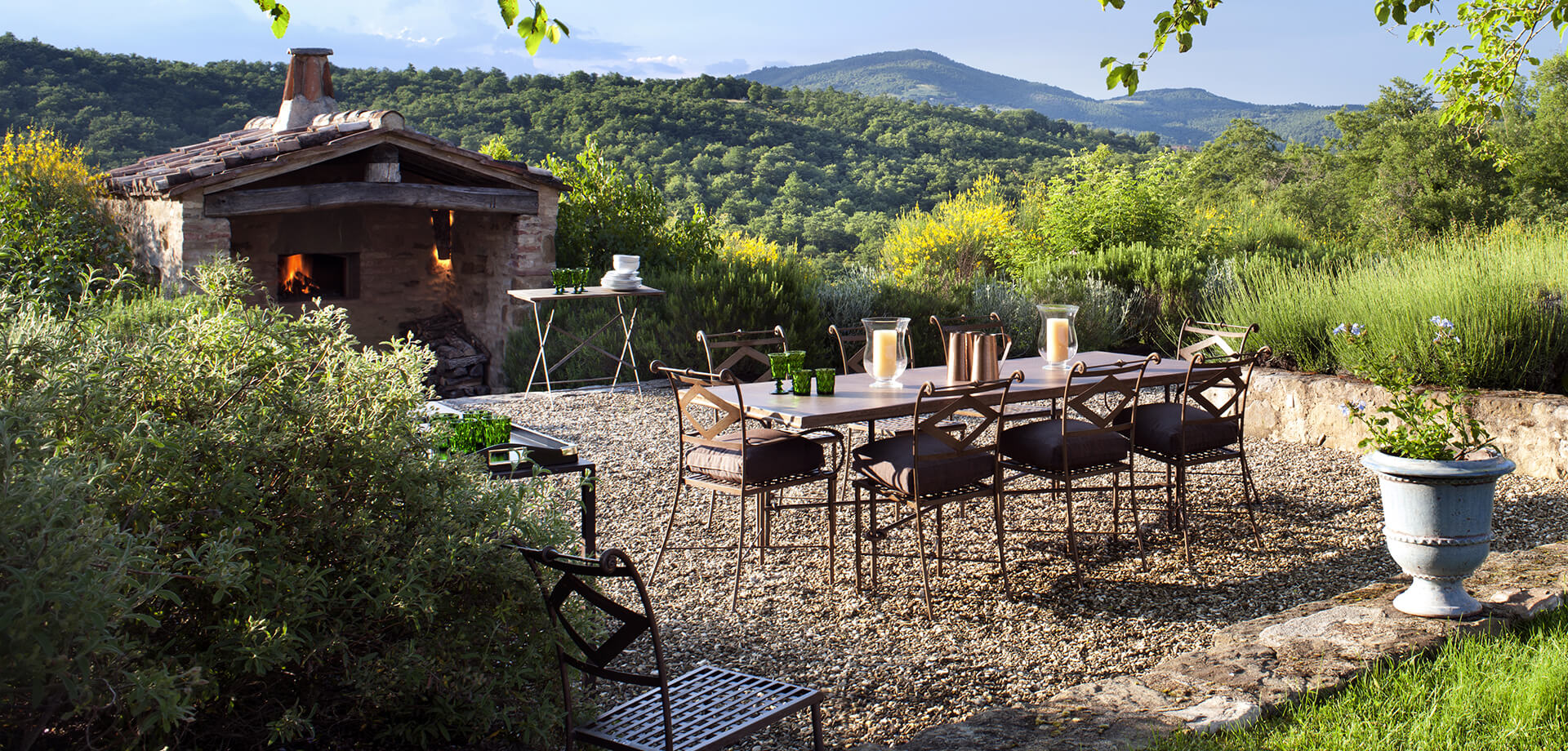 Stay at Reschio
Your opportunity to be in a magnificent house, where design, style and comfort are second to none